On the rare occasion my partner and I do eat out at a restaurant, there's always one thing we are guaranteed to fight about: The cost.
While I'm happy to spend a bit more on the experience, my boyfriend is a tight arse from way back. His primary focus? Getting as much as possible for as little as possible.
Thankfully, our favourite potty-mouthed celebrity chef, Gordon Ramsay has shared some of his infinite wisdom on how to marry the two together and get the best value for money when eating out.
And I've watched enough episodes of Kitchen Nightmares to know that I should 100% listen to Gordon's advice to avoid ending up smack bang in the middle of an idiot sandwich.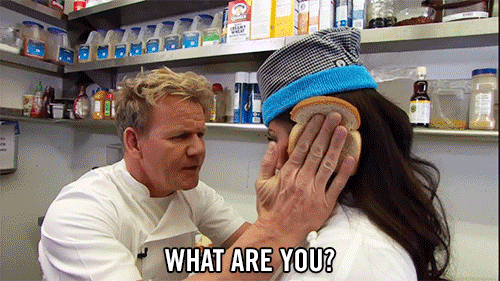 'Specials' are NOT special
If there's anyone who knows what's special in the kitchen, it's Ramsay. And according to the top chef, specials aren't it.