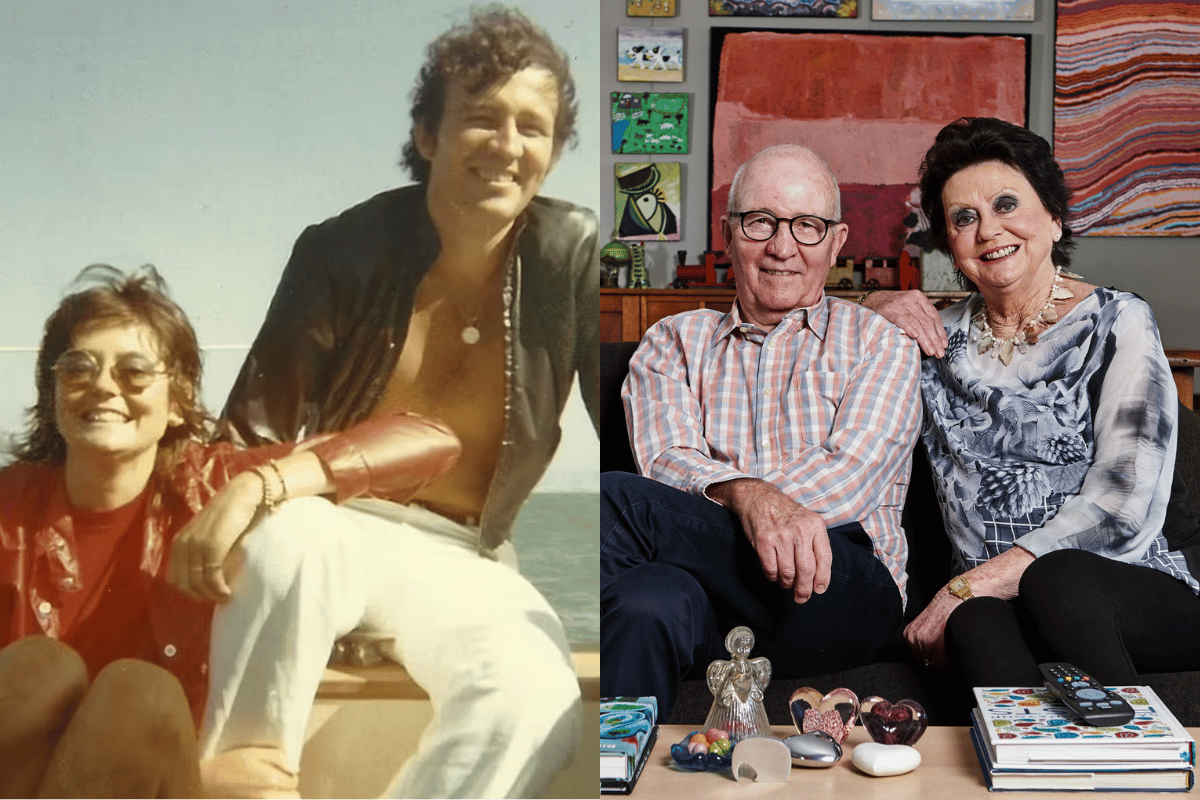 When it was announced that Gogglebox star Di Kershaw died this week, following a battle with stomach cancer, everyone was shocked.
Entertainment reporter Peter Ford shared the news that Di, who appeared on the show since season one with her husband Mick, had passed away aged 77.
"She's been sick sadly for a couple of months now, so condolences to Mick and the entire family," said Ford. "She was great talent - the producers struck gold when they found her." 
Di met Mick when she was 17 and he was 20 on Sydney's Northern Beaches. After "courting" for five years, they married.
Di, a former model, convinced Mick to give up his high-flying career as an advertising executive in order to follow their passion for art. They opened their own art gallery and dealership and worked together for over three decades.
The pair also had two children together - Alex, now 45, and Victoria, now 43.
Di and Mick were together for over 60 years, and married for 55 - a testament to their relationship.
As Mick told Daily Mail Australia this week: "I think the reason that it lasted that long is we had common interests. We liked food, we liked art. We understood each other's sense of humour. I don't think you hang in there for that length of time with a person unless you've got a lot in common. She was larger than life, more so than I was."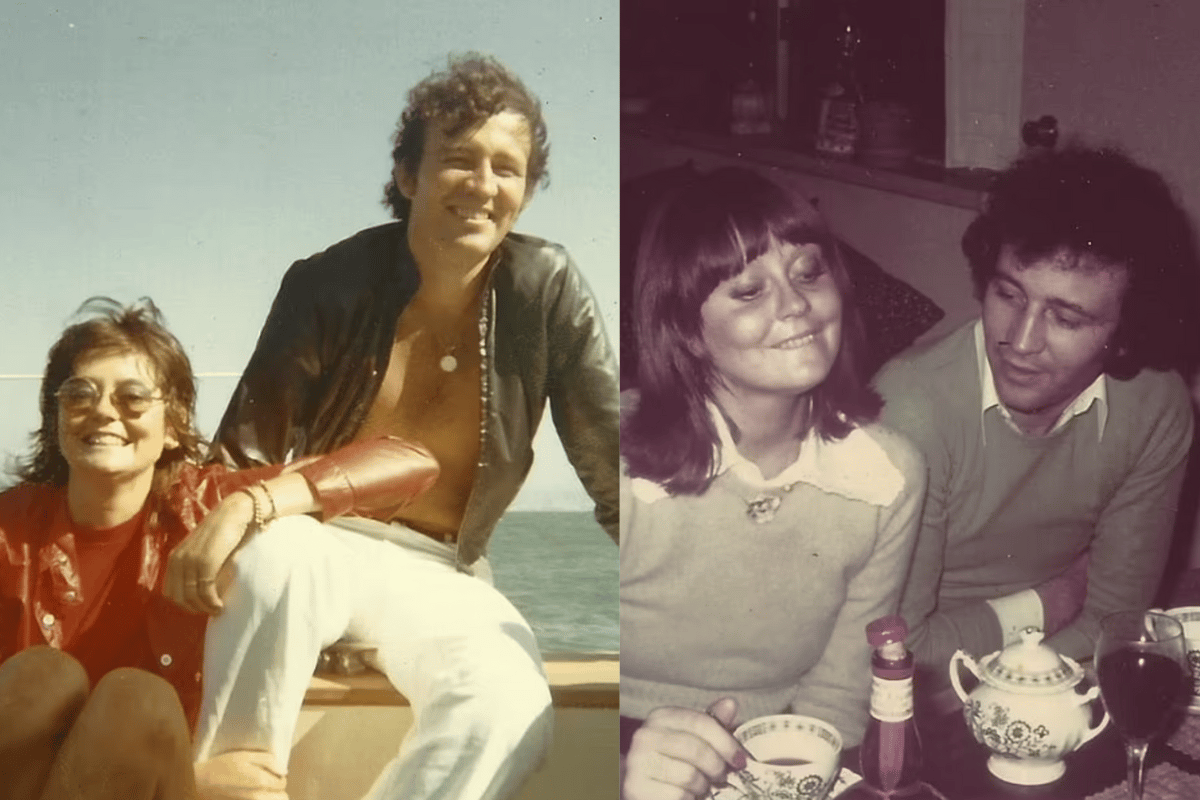 Di and Mick in the early years. Image: Twitter @GoggleboxAU.
Off-screen, Di received an Order of Australia in 2020 for her longstanding service to the visual arts. 
When Gogglebox Australia came along, Di and Mick had never thought about doing TV, and had never heard of Gogglebox and the original British format.