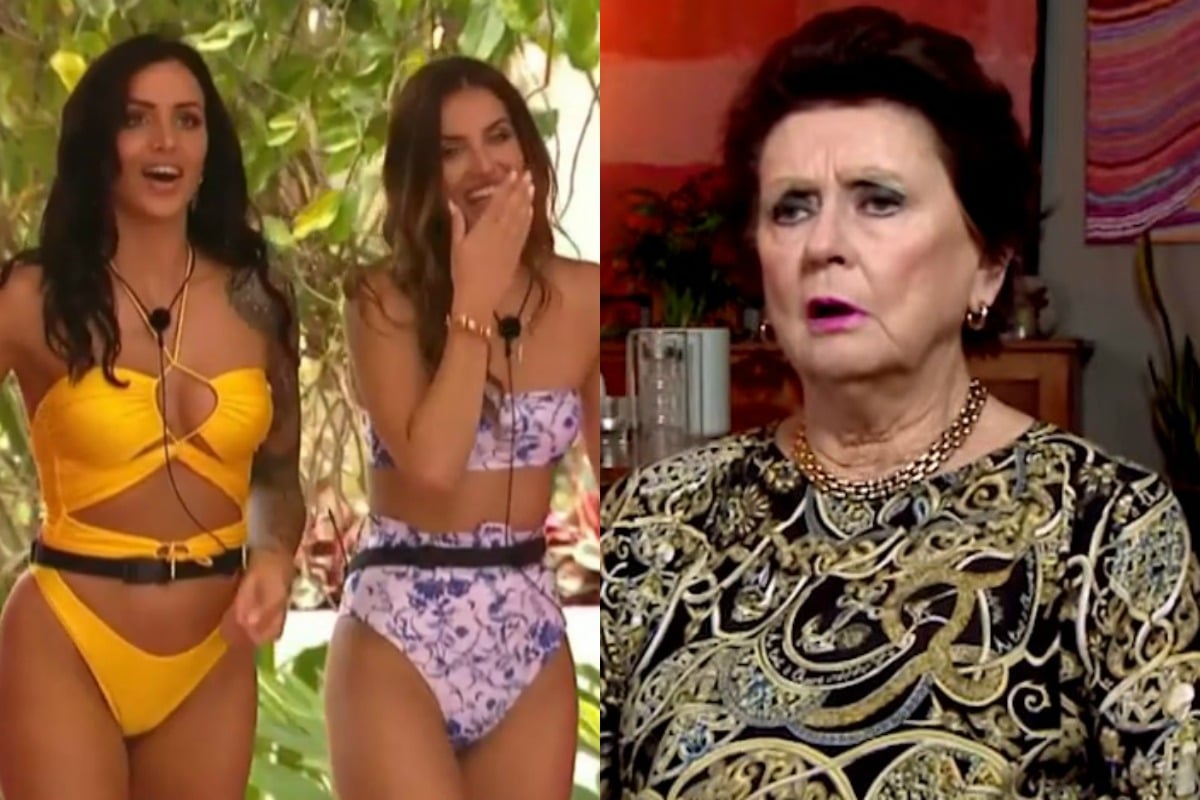 Love Island is… confusing.
It's a show about hot people… in a house… in bikinis and high heels… because… we don't even know why?
It's by far the trashiest thing on TV right now, and we are not the only ones with questions.
The Goggleboxers watching Love Island went… well. Post continues below video.
The Gogglebox cast sat down to watch a heck load of reality TV this week, and while everyone's talking about their reaction to former co-star Angie Kent on The Bachelorette… we need to draw your attention to their absolutely spot on commentary of good looking people doing not much in a Fijian mansion.
First of all, shout out to Di who only repeated one sentence but was somehow still more articulate than anything said on Love Island: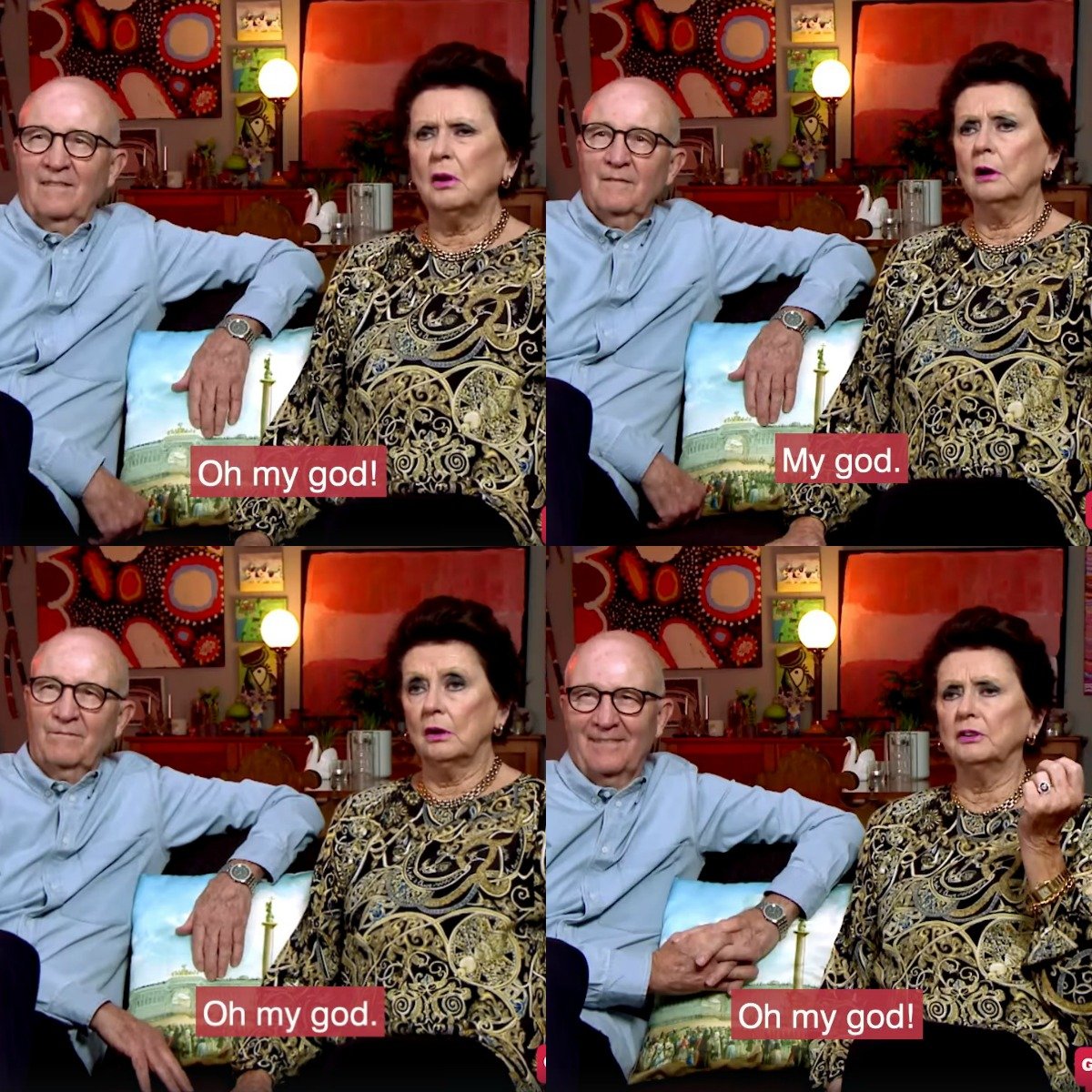 The Goggleboxers wondered about the concept of the show, of which there isn't one, then... they considered the practical elements, like the comfort of the contestants.
"When do you wear bathers with high heels?" Lee queried.