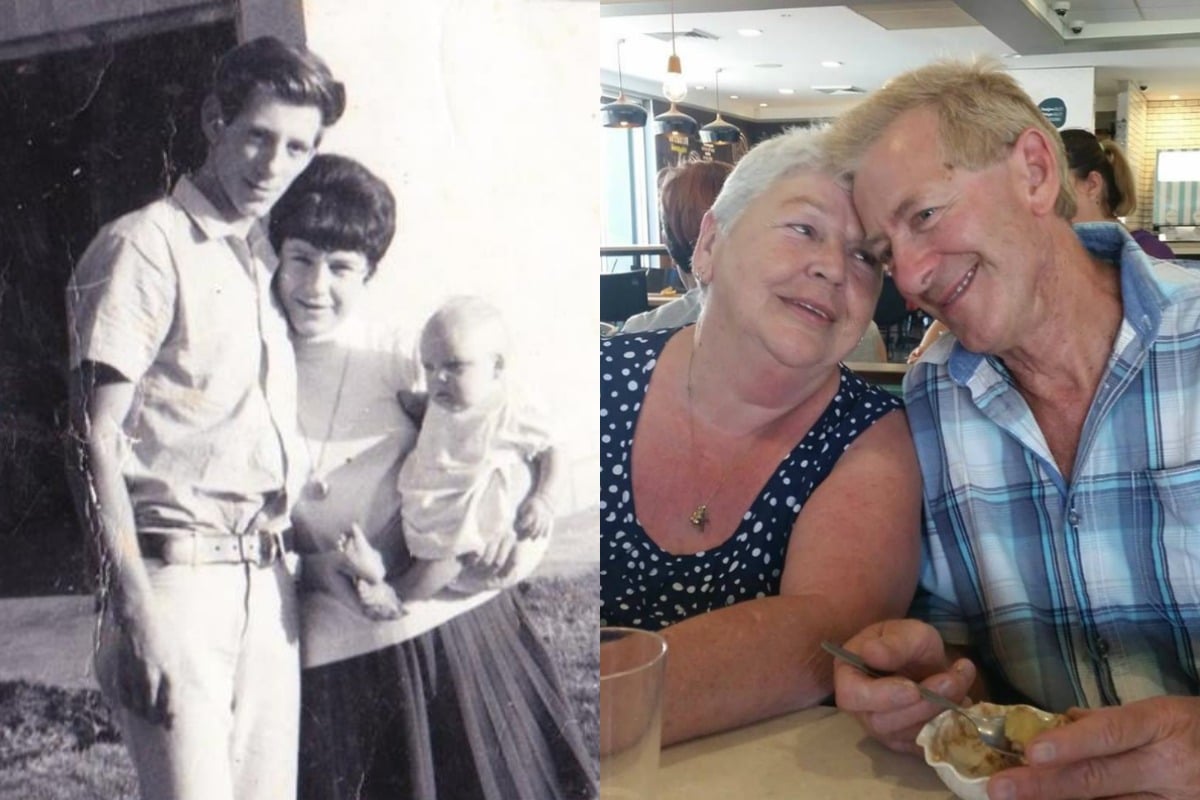 When Christine and Clyde Betteridge first met in the late 1960s, they instantly clicked.
Christine, who was 16 at the time, and Clyde, who was two years her senior, worked together at a Victorian shoe factory.
"[Clyde's] father was his boss and his mother was my boss inside," Christine told Mamamia.
Not long after their first meeting, Christine and Clyde began dating. Almost immediately, they were inseparable.
Watch a snippet from SBS Insight's episode 'Back With The Ex' below. Post continues after video.
"We were together for around two years," Christine explained.
"We were together all the time because we liked the same things, like going to car shows and walks and everything. We just did everything together. It was just a natural bond, I think."
As their relationship reached the two year mark, however, Christine discovered that she was pregnant.
"Clyde's parents were fine, his mum actually took me to the doctor to find out [that I was pregnant]. But my mum was a bit funny about it all," Christine told Mamamia.