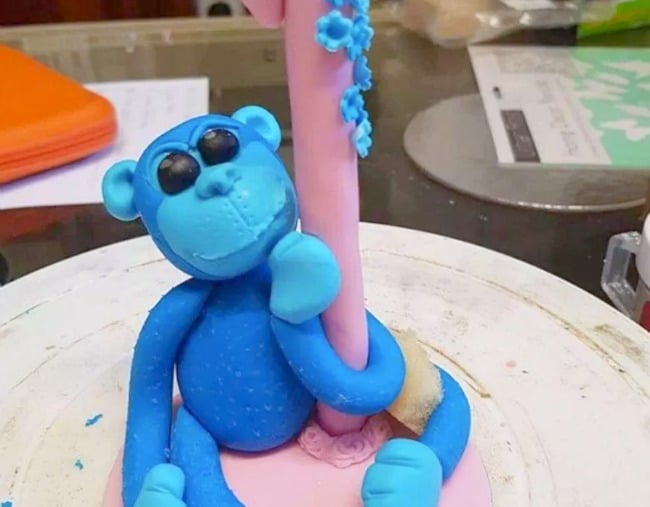 Every parent knows there's nothing better than doing something for the kids that gives you a personal, adult benefit, too.
Such as taking them to see a movie like Frozen, which is packed with adult jokes. Or going to a kid activity at a venue that has a license to serve alcohol.
So when a mother throws her child a birthday party as a labour of love, she deserves some laughter as well.
But perhaps not in the form of a fondant monkey cake-topper, clutching what is meant to be a number 'one', but instead looks like an erection.
Which is exactly what happened to one mum recently, The Sun reports.
No, that would not have been amusing for that mother at all… which of course doesn't stop the rest of us from having a chuckle, right? See the cake topper for yourself below: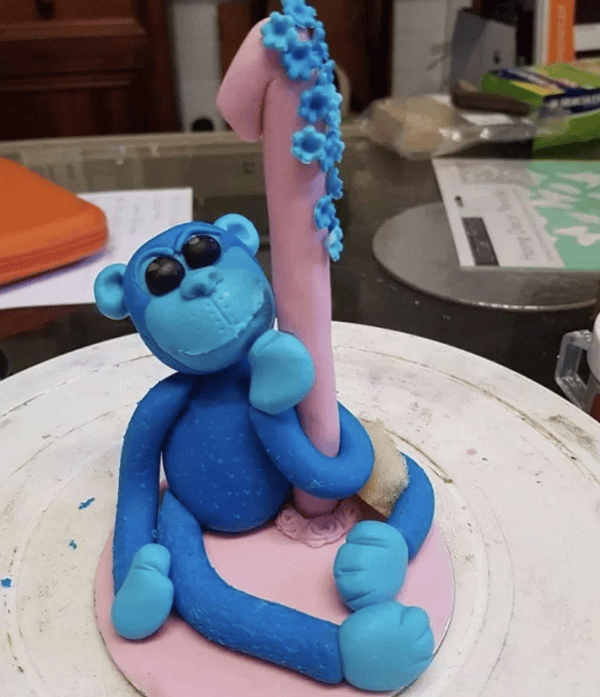 According to The Sun, the mum ordered the piece to be modelled on her daughter's favourite soft toy, hugging a number 'one' figure, for her first birthday party cake.