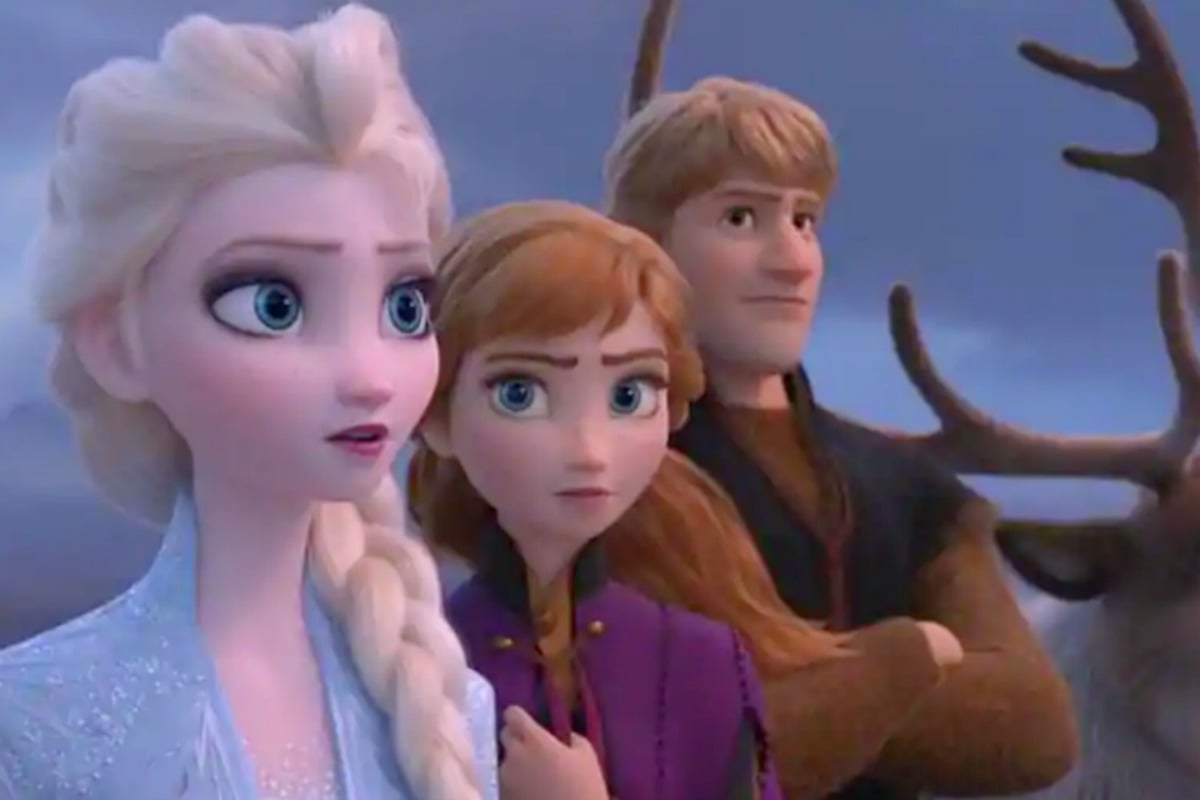 On Wednesday, Disney released the first teaser trailer for Frozen 2 the sequel to the 2013 film, Frozen. 
To say the original movie took the world by, ahem, glacial storm, would be an understatement. It made $1.27 billion worldwide, making it the highest grossing animated film ever. In pop culture, it will go down in history as one of the most universally loved children's movies; loved even by adults.
It's been a long time to have to wait between films, but the 'sneak peek' trailer, as it's been called, is not entirely what any fan would expect. It's a little dark in tone – but also, very exciting and dramatic. It shows Queen Elsa facing a fierce ocean…and, well, take a look for yourself to see what happens next.
Watch the trailer for Disney's new movie, Frozen II:
Yes, Queen Elsa (Idina Menzel) is still there, as are cast favourites, Princess Anna (Kristen Bell), Olaf (Josh Gad), Kristoff (Jonathan Groff) and of course, Sven the reindeer.
We also glimpse at least one new character, which attracted some curiosity on social media:
Hey so, Frozen 2. Who this.

I need to know. pic.twitter.com/dyFzPhsTYo

— Nipah ???? AmKe (@NipahDUBS) February 13, 2019