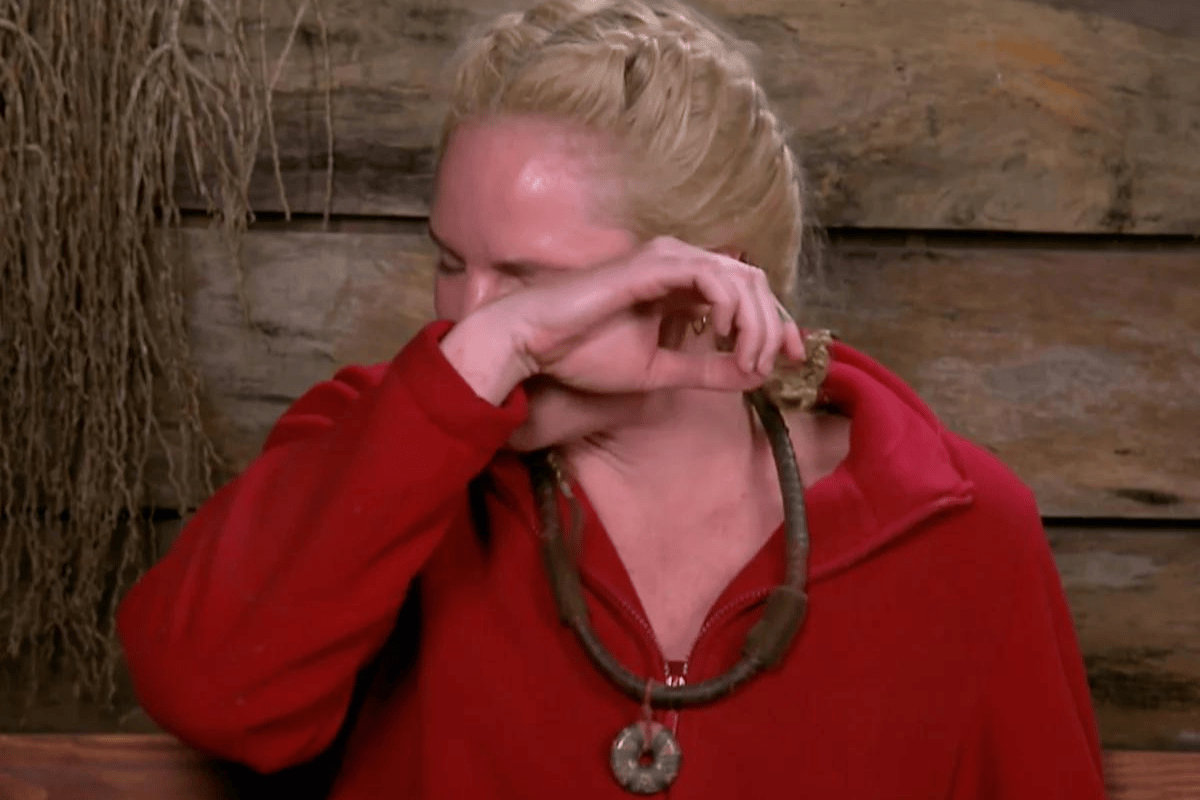 This post deals with eating disorders, and could be triggering for some readers.
In 2021, we all saw the incredible Emily Seebohm in action in the pool during the Tokyo Olympic Games.
The Olympic swimmer holds three Olympic gold medals and has 53 medals across the global stage. She's also broken multiple world records and still holds multiple Australian records across backstroke and the 200m individual medley.
Currently, Emily is one of the celebs on I'm A Celebrity... Get Me Out Of Here!
And on the show, the Olympian has opened up about her struggles with an eating disorder.
Emily Seebohm speaks on I'm A Celebrity... Post continues below.
In 2018, Emily went through a very public break-up.
Emily and her former partner, fellow swimmer Mitch Larkin, were seen as the golden couple of Australian swimming: it was a split very few saw coming. But they soon became embroiled in scandal when claims Mitch had cheated on her arose.
On I'm A Celebrity on Wednesday night, Emily's fellow campmate, former Married At First Sight star Davina Rankin, asked the Olympian if she had ever experienced the hardship of private matters being made far too public.
"There was a little bit of s**t when I broke up with my two exes," Emily said. "My swimmer partner, I worked out he was cheating. Then he denied it hardcore," she claimed.
As for how Emily discovered the alleged cheating, she shared with Davina that she "saw messages. I had a gut feeling and then I looked at his phone and it blew my mind."
Mumma Emily back yet again to share with us some wise words. #ImACelebrityAU pic.twitter.com/IpY5UGwImP

— #ImACelebrityAU (@ImACelebrityAU) January 12, 2022