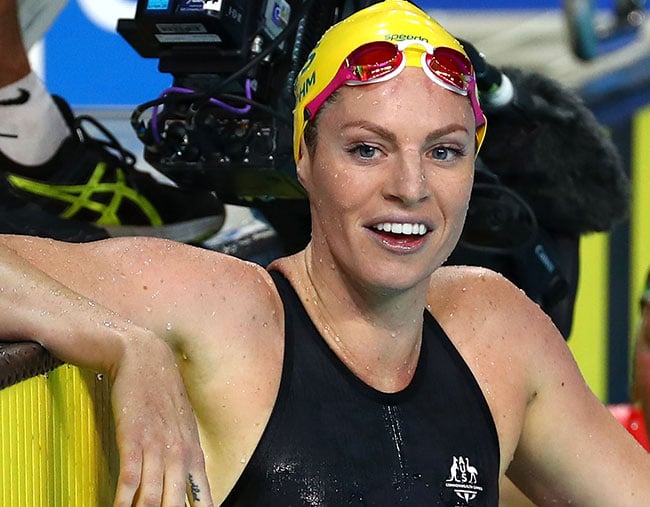 The lack of a roof on the Commonwealth Games stadium may have cost Emily Seebohm a gold medal in the 100m backstroke final, but the 25-year-old swimming champ is blaming the Australian media for her third-place result in another swim last night.
The swimmer, who has won five Commonwealth Games gold medals in her career, was the favourite going into the 200m backstroke final after winning the 2017 world championships in the event, but placed third behind Canadian duo Kylie Masse and Taylor Ruck.
Watch: Emily Seebohm's reaction after placing second in the 100m backstroke.
In an interview after the race, Emily said the media's poor response to her silver medal the night before had put her off her game.
"I probably wasn't feeling the best I've ever felt, confidence wise," she said, according to The Sydney Morning Herald.
"So, for me, it was good to step up then and prove I can still do it when I'm not 100 per cent backing myself."
She said she had felt "really happy" with her silver medal but her joy was dampened by the way the media made a big deal out of her being pipped at the post for gold.
"I felt media wise that it was a bigger deal I didn't get gold, that it wasn't an achievement to win silver. I think that was downgrading my achievement," she said.
"I was lacking confidence because I felt like silver wasn't good enough. There was nothing more I can do but I was really proud of myself for stepping up."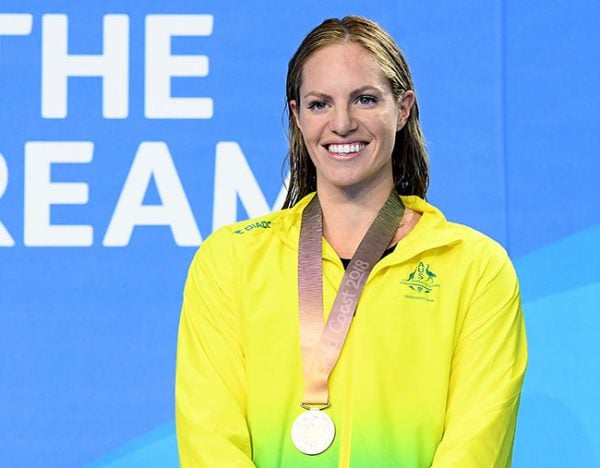 At the 2012 London Olympics Games, the swimmer also blamed an "obsession" with social media as the reason why she fell short of the gold medal in the 100m backstroke event.
"I don't know, I just felt like I didn't really get off social media and get into my own head," she said at the time.
"I guess when you swim that fast in the heat, then people put pressure and more pressure on you, saying 'Oh, you're going to get the gold'.
"Maybe I just started believing that and just thought I'd already won by the time I had swum and I hadn't even swum yet. When people tell you a thousand times 'you'll get the gold', somewhere in your mind you are going to say 'you've done it."
LISTEN: The Commonwealth Games are happening and all anyone cares about is a bum... Post continues after audio.
Some swimming fans were less than impressed with Emily's latest accusations with some branding her a "drama queen".
But others shared their support for the young star, commenting that it does appear that Australian competitors were given much more air time for winning gold.
"Unless the Aussies win gold the media don't really care!" one viewer shared on Twitter.
Others shared encouraging messages of support on the 25-year-old's Instagram page.
"Amazing swim. You always do Australia proud. No matter what," one fan wrote, while another added: "Congratulations you continue to shine!"