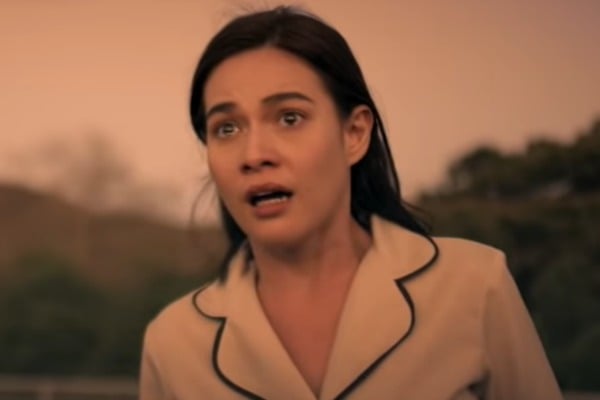 Brace yourselves.
You're going to want to keep the lights on for this one.
Fresh on the heels of terrifying five-part series Typewriter and psychological thriller The Perfection, a brand new horror movie has arrived on Netflix.
Complete with a horror movie cocktail of jump scares, classic thriller-esque violins and unpredictable twists and turns, new Netflix movie Eerie sounds absolutely… terrifying.
In fact, it's apparently so scary, it's leaving viewers unable to sleep without the lights on.
(Yep, we'll definitely pass on watching this one alone.)
Watch the official trailer for Netflix's Eerie below. Post continues after video.
Directed by Mikhail Red, the movie, which was produced in the Philippines, is set in all-girls Catholic school Sta. Lucia Academy.
During the film, the unexpected (and gruesome) death of a student named Erika shakes the school, as her death threatens the entire existence of Sta. Lucia Academy.
In the days that follow, many students claim that they're being haunted by Erika's ghost, leading school guidance counselor (and clairvoyant) Pat Consolacion to involve herself with the students in the hopes of helping them cope with Erika's death.
Along the way, however, Pat begins to uncover the mysteries surrounding Erika's death, as the strict Mother Alice threatens to revoke Pat's position at the school due to her constant meddling with the case.