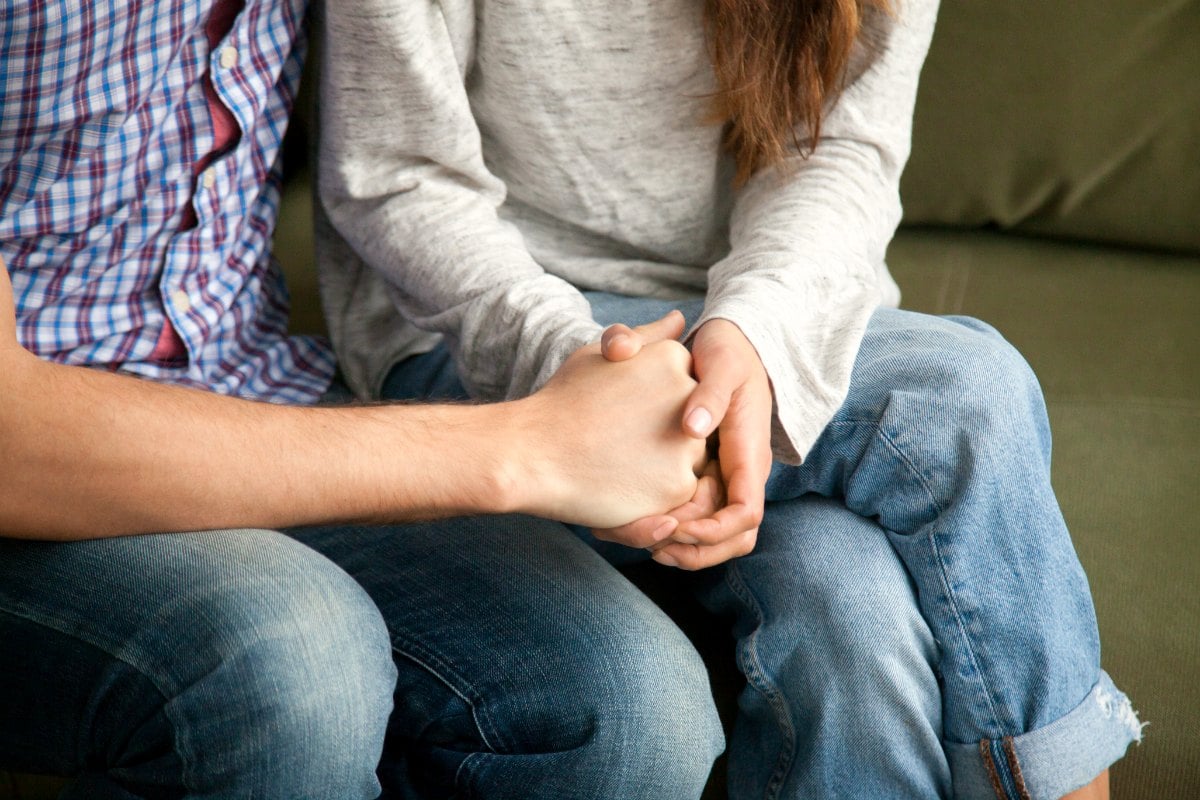 Depression is difficult to live with, alone, or in a couple.
It's mid-morning on a Sunday and I'm curled up into the fetal position in bed, wrapped tight in a nest of blankets, feeling desperately lonely, even though my boyfriend is within arm's reach, facing the opposite direction. The silence between us is somehow deafening, tense, and uncomfortable.
He's secretly wishing I wasn't there, and I'm torn between needing him to hold me and equally wanting to be left alone.
We haven't had a fight. We aren't on the brink of breaking up. We're very much in love and our relationship is strong.
We just both have depression, and happen to be having an episode at the same time, on the same day. And it's not a positive experience.
A guide on how to talk to people with anxiety:
As well as both battling severe depression, I suffer from PTSD, a nasty leftover from an abusive relationship and sexual assault, and we both have crippling anxiety. In a perfect world, when one or both of us is having a particularly rough day living with our mental illnesses, the other would be understanding. He'd make me a cup of tea and bring it to me in bed, kissing me ever so lightly on my head and telling me he loves me and it will all be okay. I'd play with his hair and give him a cuddle and reassure him that this feeling will pass. We'd smile at each other and believe the comforting words our partner had said, and everything would be well again.
But depression isn't that simple, and can't be pushed away with a hug and a kiss. Anxiety doesn't listen to comforting promises of things getting better. They are insidious, cruel and consuming illnesses. Logic is silenced by invasive thoughts. Reality becomes blurred. Self-destruct mode kicks in, and honestly, saying "I love you" doesn't magically fix it and make everything 'all better'.
I'm not going to sugarcoat it and say we always help each other fight our personal demons, and that our love is strong enough to keep our mental illness at bay, because love doesn't magically cause the chemicals in our brains to balance and make the anxiety attacks suddenly vanish.