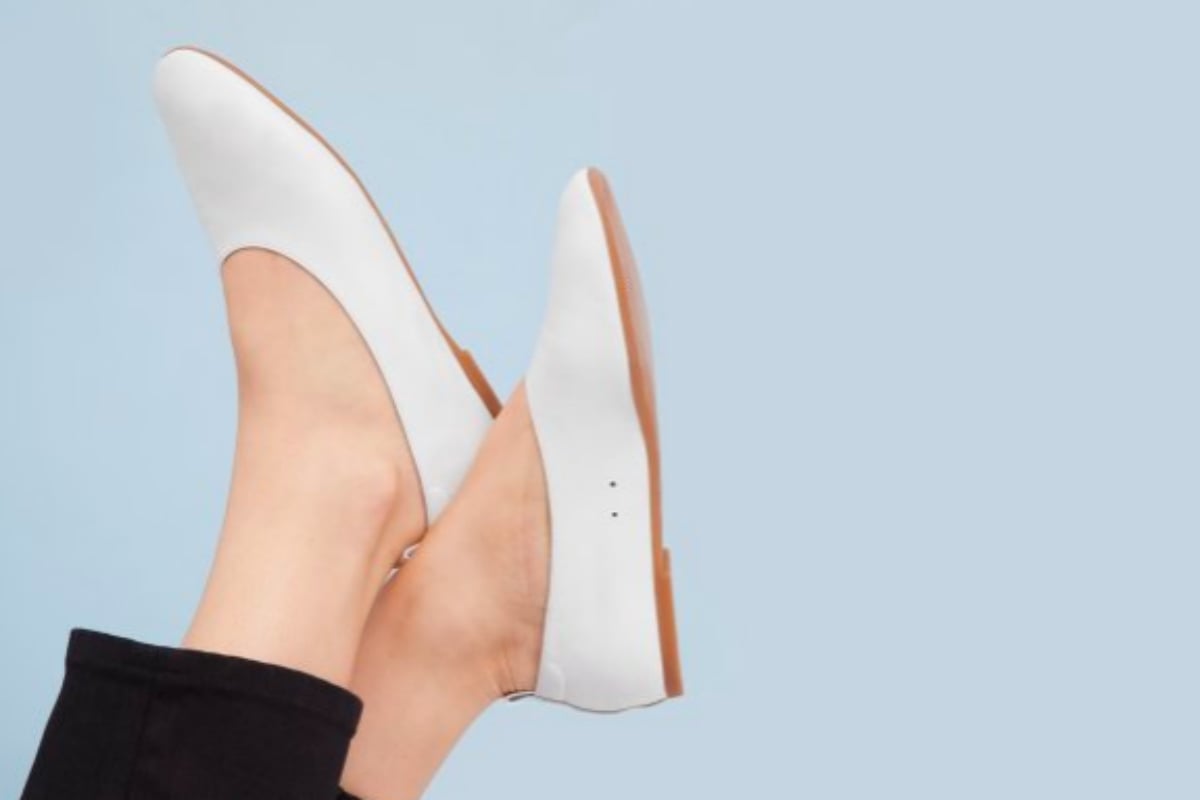 Occasionally there's a shoe so great and comfortable that women lose their sh*t.
The newest gift from the shoe gods is Everlane's "Day Glove" which has been praised as the comfiest shoe… ever.
One fashion editor from InStyle called them "heaven sent" and we can definitely see why.
The stylish slip on flat goes with practically everything.
They look effortlessly chic with jeans and a jumper.