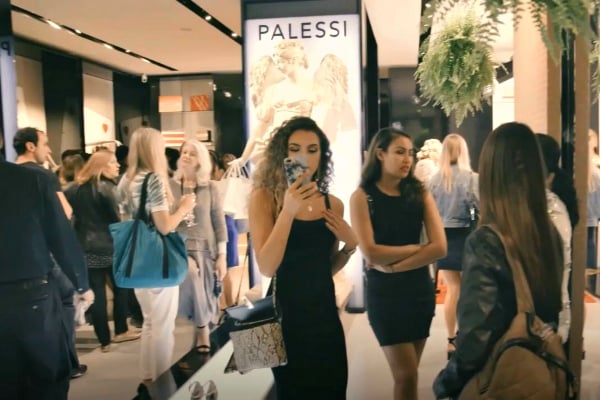 When it comes to fashion, we've all been guilty of drinking the Kool-Aid and falling for branding and marketing hype over actual substance, and this stunt by US company, Payless  proves it.
The budget shoe retailer, who has no affiliation with Aussie company Payless Shoes, opened a fake luxury footwear store in LA's Santa Monica under the re-branded name 'Palessi.' They completed the ruse with a glamourous store fit out with Roman statues and spray-painted sculptures and launched their brand with a champagne-filled party.
They invited some of LA's well-heeled fashion set and influencers to buy the shoes, with some paying $200, $400 and $600 for what were essentially $20 heels and $40 boots.
They were none the wiser. Because people are silly.
However, after spending a few hours duping their party-goers and influencers, Payless divulged their cheeky prank and everybody got their money back and were gifted the shoes to wear forever more.
To go with their 'Palessi campaign,' the brand also shared a video which featured their guests extolling the wonderful features of Palessi shoes.
"Palessi is just such high-quality, high-fashion, it's taking your shoe game to the next level," said one guest.
"Elegant, sophisticated and versatile," shared another.