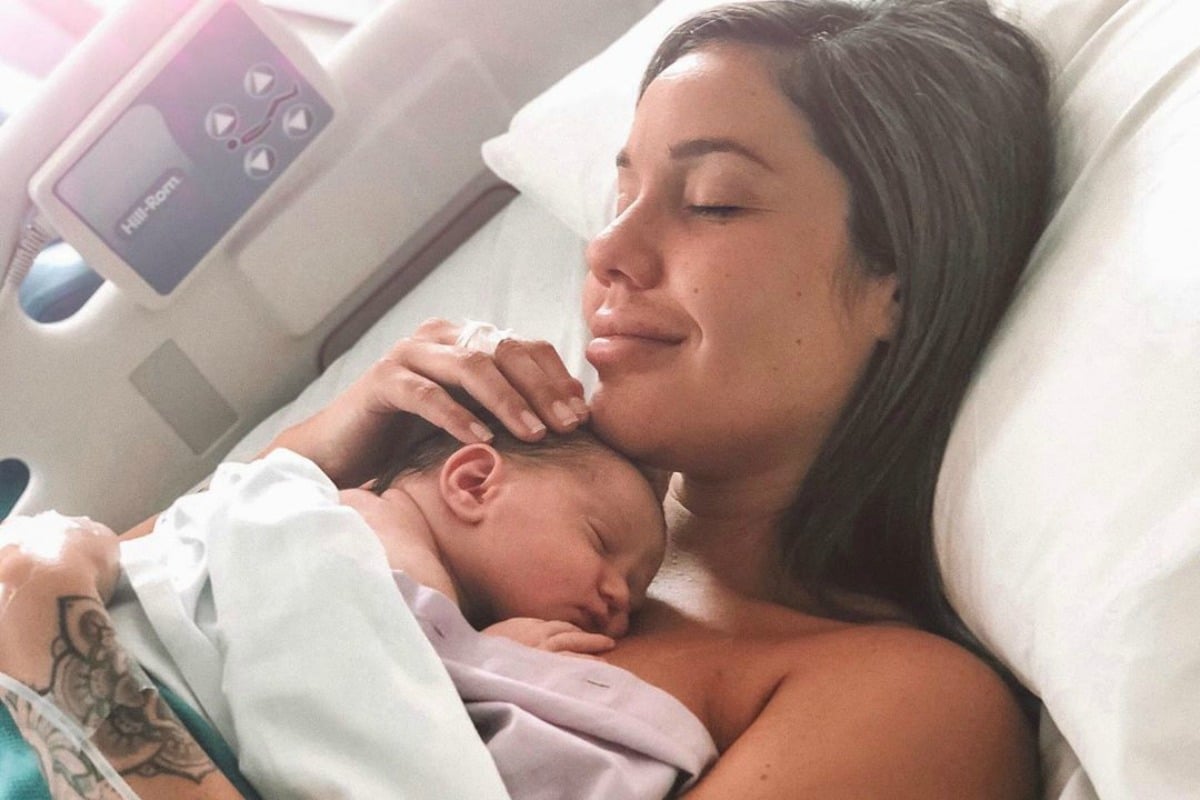 Former Married at First Sight contestant, Davina Rankin, has welcomed her first child into the world.
Davina, who was portrayed as the 'villain' of the show's fifth season, shared a photo of her daughter, Mila-Mae Manuel, on Instagram on Monday night.
"I never knew a love like this existed… Words can't even describe it!" she captioned the post.
Davina's partner, Jaxon Manuel, also shared a photo of Davina and Mila-Mae in the hospital on Instagram.
"You are super woman and am in awe of your courage throughout the 9 months of pregnancy. I love you. I can feel the grey hairs coming already with this one," he said.
The pair first met seven years ago on the dance floor of a Brisbane nightclub.
"It was 3 o'clock in the morning on the dance floor, a little bit of a kiss, a 'pash and dash' and that was it. Through mutual friends we rekindled on and off and then we well and truly hit it off after MAFS aired," Jaxon told A Current Affair earlier this year.