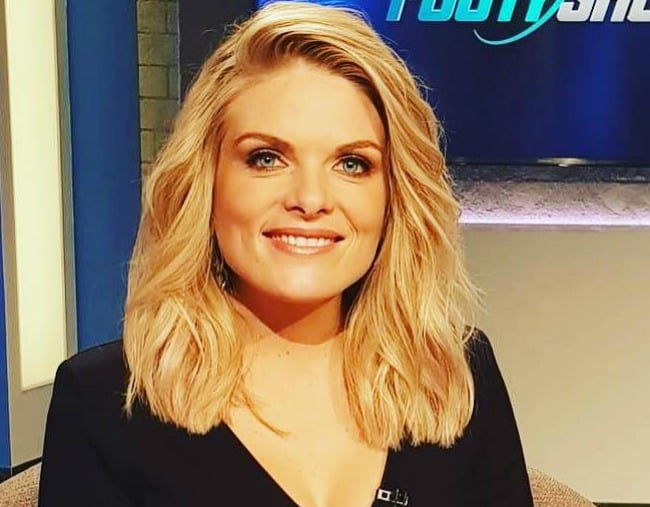 – With AAP
1. Erin Molan apologises over Channel Nine footy show's fat-shaming segment.

Erin Molan has apologised for her part in the "absolutely disgusting" fat-shaming of former NRL star Dave Taylor after a segment on Channel Nine's Sunday Footy Show drew fierce backlash.
Taylor, who now plays for Central Queensland Capras in the state's next tier league,  was featured during the "Gutsy Player of the Week" segment. The accompanying vision was him walking around, with the cruel implication clear.
Panel members, including Erin Molan, Brad Fittler, Joel Caine laughed and commented on the player's appearance.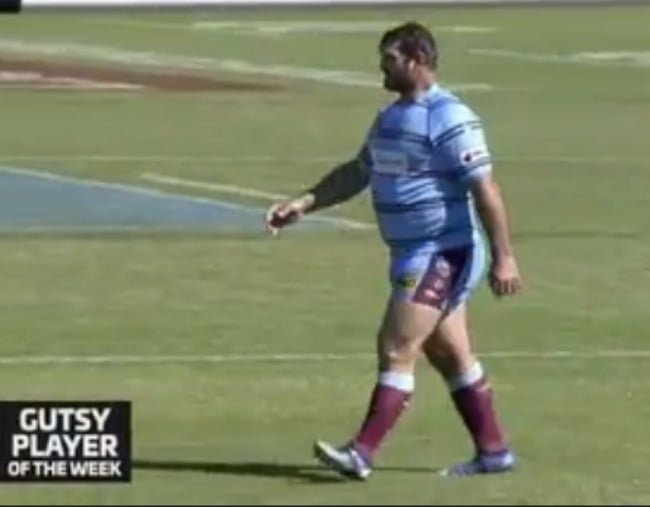 "He was a gun player in his day, wasn't he?" Molan said, while Fittler disingenuously added: "What an athlete."
Caine took it one step further, saying: "Well Dave, look, it's a three-letter word, fit... but it's very easy to turn the 'i' into an 'a', that's all I'm saying — get that 'a' back to an 'i'."
On social media, viewers shared their disgust at the segment, labelling it "really pathetic", "absolutely disgusting", a "disgrace" and calling for the hosts to apologise to Taylor.
@Erin_Molan @JoelCaine absolutely disgusting fat shaming Dave Taylor goes to show the double standards in the media industry. No wonder Australia man have the highest suicide rates in the world should be sacked by @Channel9 but we know that won't happen

— Mitchell Rose (@MitchyRosey97) August 13, 2018
On Monday Molan posted an apology to Twitter, saying she was "appalled", but explained how the hosts were put in a difficult position.
"Absolutely appalled by this. Unreservedly apologise on behalf of the show to Dave Taylor.
"The panel were expecting the vision to show a gun try or a big hit as our gutsy play. There was no malice or intent to offend but that doesn't matter. We are sorry."
Over on the Sunday Footy Show's official Twitter account, a similar apology was posted.
"We apologise to Dave Taylor for yesterday's segment on the Sunday Footy Show. It was not the intention of the show to embarrass him."
"He's been a wonderful rugby league player for many years, and through his playing and his personality off the field has contributed greatly to rugby league in this country."
2. 26-yo homeless man arrested over Melbourne hit-run that killed a 27-yo woman.
A 26-year-old man has been arrested overnight over a fatal hit and run in the CBD. @ChristineAhern has the latest. #9News pic.twitter.com/X6aIKprkXp

— Nine News Melbourne (@9NewsMelb) August 13, 2018
A homeless man has spent the night in custody after being arrested in the Melbourne CBD over a hit-run crash that killed a Dutch woman.
The 26-year-old man was arrested on Bourke Street in Melbourne's CBD at 5.30pm on Monday after a member of the public recognised him from images released by police.
A 27-year-old woman was riding her bike in South Yarra when she was hit by a stolen Mercedes-Benz on Sunday. Police say the car had been stolen from Elsternwick, in Melbourne's southeast, on August 5.
The victim, who police are yet to name and who was living in Melbourne on a working visa, died while the driver of the Mercedes got out of the car and left the scene.
Her relatives are on their way to Melbourne from the Netherlands.
3. Fans offer well wishes as Aretha Franklin is "seriously ill".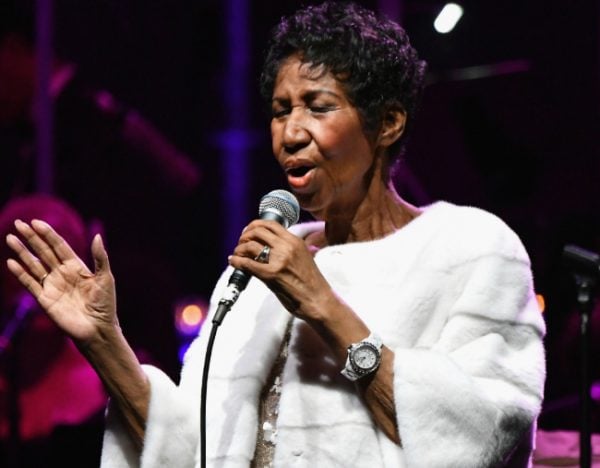 Fans and friends of soul icon Aretha Franklin, including Mariah Carey and Missy Elliott, have offered prayers and well wishes to the seriously ill singer.
A person close to Franklin, who spoke on the condition of anonymity because they were not allowed to publicly talk about the topic, told The Associated Press on Monday that the singer is seriously ill. No more details were provided.
Carey, who considers Franklin one of her biggest influences, wrote on Twitter that she is "praying for the Queen of Soul". Missy Elliott said that the public has to celebrate iconic artists before they die.
"So many (of them) have given us decades of Timeless music," the rapper wrote on Twitter.
Franklin, who had battled undisclosed health issues in recent years, cancelled planned concerts earlier this year after she was ordered by her doctor to stay off the road and rest up.
She was originally scheduled to perform on her 76th birthday in March in Newark, New Jersey, and at the New Orleans Jazz and Heritage Festival in April.
Last year, the icon announced her plans to retire, saying she would perform at "some select things".
4. Man who implanted 'snowflake' under woman's skin charged with manslaughter.
A body modifier has been charged with manslaughter over her death. https://t.co/gTDCUZrspo

— Metro (@MetroUK) August 13, 2018
A body modifier has been charged with manslaughter after a NSW woman who had a plastic snowflake implanted in her hand died of blood poisoning.
The 37-year-old man - who works as body modifier and tattooist on the Central Coast - was also charged on Monday with grievous bodily harm following an operating on a second woman.
He was already facing female genital mutilation charges for allegedly burning the genitals of a third woman with a branding iron sometime in 2016 at Newcastle West.
The body modifier was arrested at his Terrigal home on Monday morning.
NSW Police say a 30-year-old client of his tattoo shop was found dead in her Toowoon Bay home by her seven-year-old daughter in mid-April.
The woman had a plastic snowflake implanted under the skin of her right hand in a surgical procedure three weeks before her death and later complained of complications, detectives allege.
A post-mortem examination revealed she died from an infection.
A second woman, aged 38, also complained after going to the man's business for a stomach procedure in November 2016. He's been charged with causing her grievous bodily harm.
The man was refused bail by police and is expected before Gosford Local Court on Tuesday.
5. "Repugnant" wording to be removed from laws in domestic violence legislation overhaul.

Legislation to overhaul domestic violence laws including "repugnant" wording that could imply a husband's right to demand sex from his wife has cleared the Senate.
Existing law gives courts powers to relieve a husband or wife from an obligation to perform marital services or render conjugal rights. That wording will be abolished to remove the implication such obligations exist within in the law.
It was included in legislation changing a range of family violence measures that cleared the Senate on Monday night.
Government minister Zed Seselja said the move would reinforce the principle of equality within relationships, while the updated bill notes the phrasing is repugnant.
Under the other changes, courts will no longer be forced to tell children the details of family violence when it is not in their best interest.
The bill also removes the 21-day time limit on the revival, variation or suspension of family violence orders made by state and territory courts in family violence proceedings.
Courts will get new powers to dismiss frivolous or vexatious proceedings in domestic violence cases.
"The measures in the bill will deliver immediate benefits for families and the courts dealing with the complex issues of family violence," Senator Seselja said.
The legislation arms state and territory courts with the same powers in parenting matters as held by magistrates courts.
The bill will now return to the lower house to approve amendments which delayed a move to criminalise breaches of family law injunctions made for personal protection.