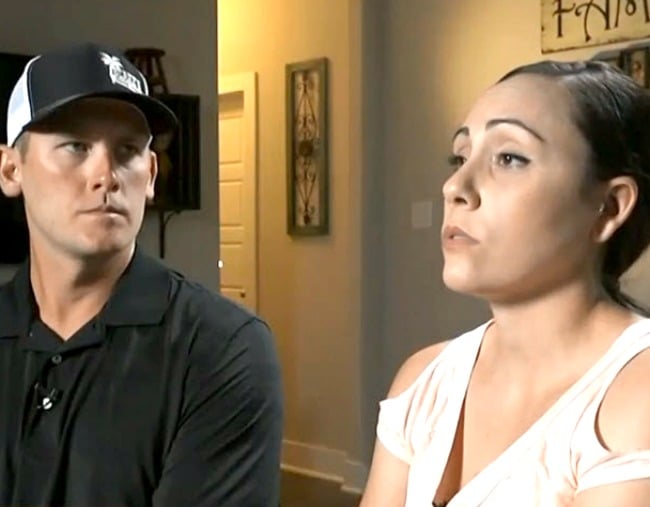 Texan couple Maria and Jake Grey are facing a devastating choice for the sake of the health of their six-year-old daughter.
They've been happily married for nine years but they're now forced to consider filing for divorce so they can qualify for Medicaid – America's federal health coverage system.
Maria and Jake are the parents of two-year-old Fairen and six-year-old Brighton and their eldest daughter was born with the rare genetic condition Wolf-Hirschhorn syndrome. The condition has resulted in delayed growth and intellectual development, as well as hearing and vision impairments. Speaking to NBC's Today, they say Brighton has the developmental age of a newborn.
"She requires 24/7 care," says Maria, who also spoke about their struggle to keep up with her medical expenses.