We are Seth and April Blackburn, parents to Ethan and Alaina Blackburn, in Baton Rouge, Louisiana, the conservative deep south of the United States.
Although we are thrilled the Republican healthcare bill was scrapped over the weekend, we are still concerned with what the future of healthcare in America brings.
Ethan, our son, is five and Alaina (aka Laina), our daughter, is three and at the age of one was diagnosed with Acute Lymphoblastic Leukaemia.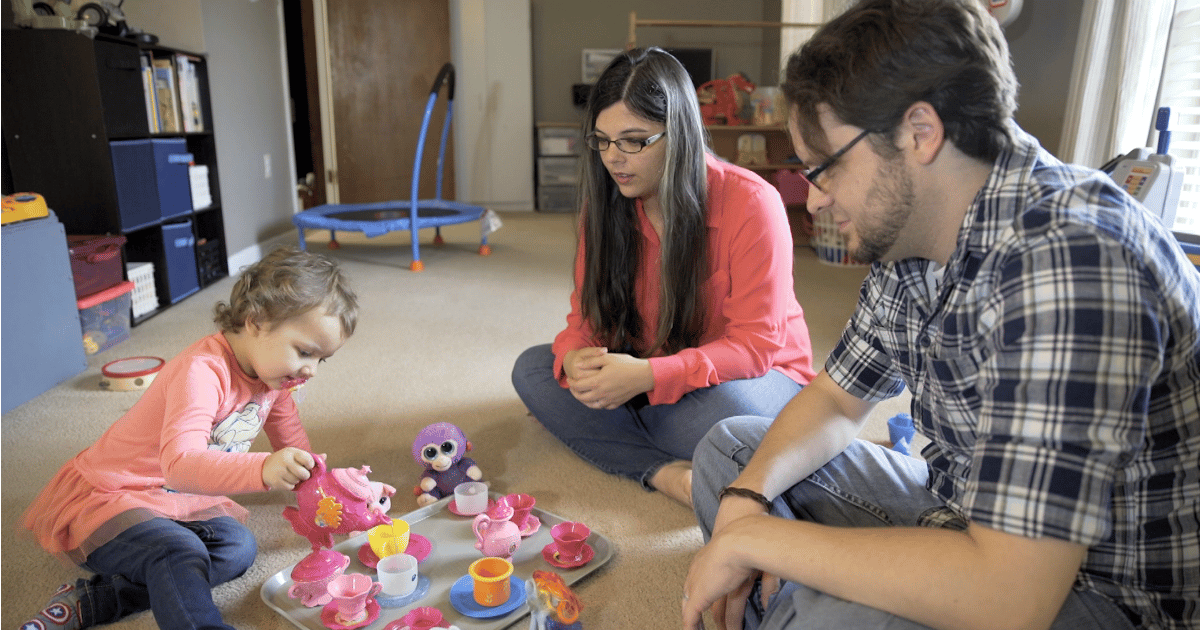 Prior to August, 2015, we lived a fairly standard life. April stayed home with the kids and Seth worked as a teacher in a local high school but that all changed with the news of our daughter's health condition. As we started looking after our medically fragile daughter and her extremely expensive medical costs, we became extremely concerned about the state of healthcare in this beautiful country of ours.
My degree is in social work, and Seth is a teacher, so we have always been interested in and concerned about the healthcare laws in the United States, and really all laws that affect low income families.
After our daughter developed a persistent limp, we took her to an orthopaedist who diagnosed her with the disease. We were immediately admitted to the hospital, and our lives have been a whirlwind of doctors, specialists, hospital stays, and chemotherapy since then.
She ends chemotherapy in November of this year, but will need continued testing, surgeries, and monitoring for five years after the end of treatment which is why we have been proactively supporting to keep Obamacare. She will be considered a high risk patient for the rest of her life, because the years of chemo at such a young ago put her at much higher risk for side effects and secondary cancers.
Despite Trump's healthcare bill not passing over the weekend, it shows the heart of what Trump and his supporters want. And what they want is for our child to be unable to access lifesaving care, because cutting off her care is monetarily beneficial to Federal budget and insurance company bottom lines. They are choosing money over saving lives. Every time we think about it, we're am floored. What if it was their child? They would care more then.