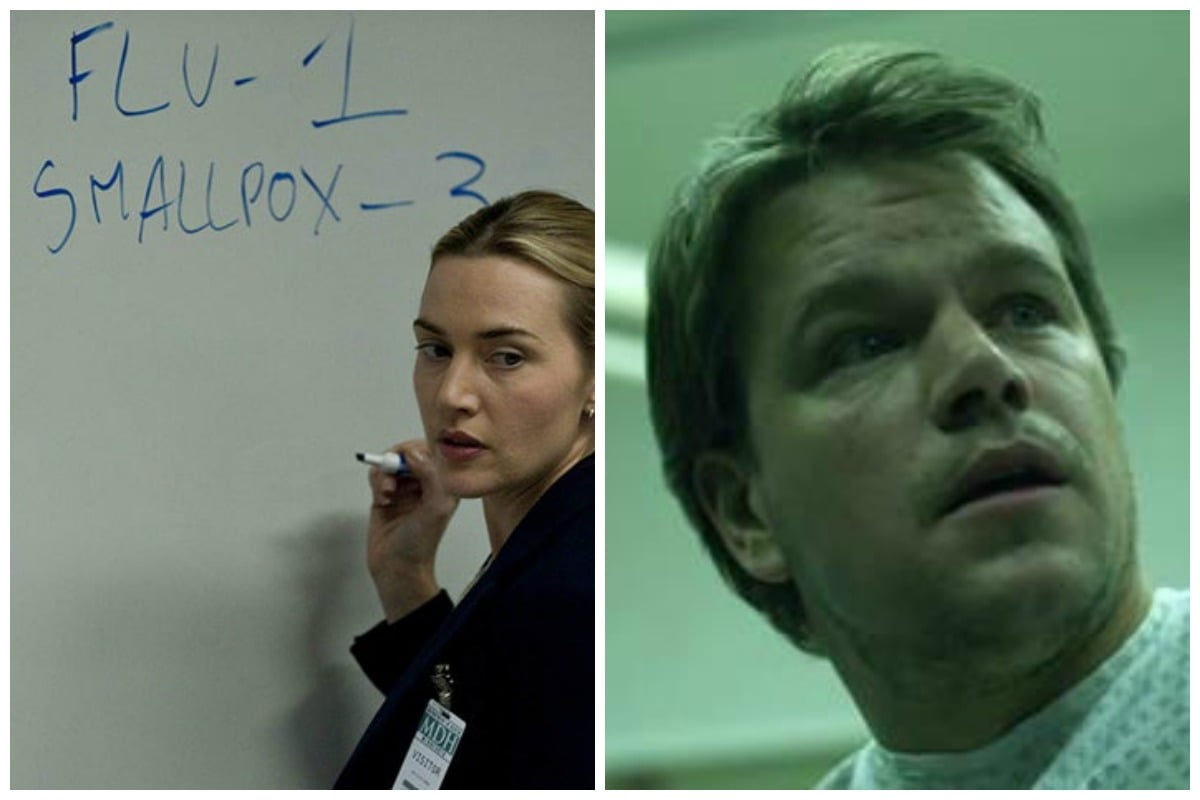 When details of the novel coronavirus started to enter the mainstream earlier this year, there was a familiar comment in conversations all over the world:
Hey, it's kinda like that movie Contagion.
It is kinda like the 2011 movie Contagion, starring Matt Damon, Kate Winslet and Marion Cotillard.
Watch the trailer for Contagion. Post continues after video. 
As the news around COVID-19 has intensified globally in recent weeks, Contagion has become one of the most-watched films online. According to Warner Bros, it's their second most in-demand film, behind the Harry Potter franchise – a far cry from its ranking as their 270th most popular film in December 2019.
It would appear audiences are turning to the film for a few reasons: to enter a fictional world where circumstances are worse than our own, to absorb information about what a pandemic means through entertainment, and to spot parallels between the movie's virus and COVID-19.
When I go out imma wear a makeshift hazard suit like Jude Law did in Contagion pic.twitter.com/1qzVk6okcb

— Chris (@ewokchris) March 16, 2020