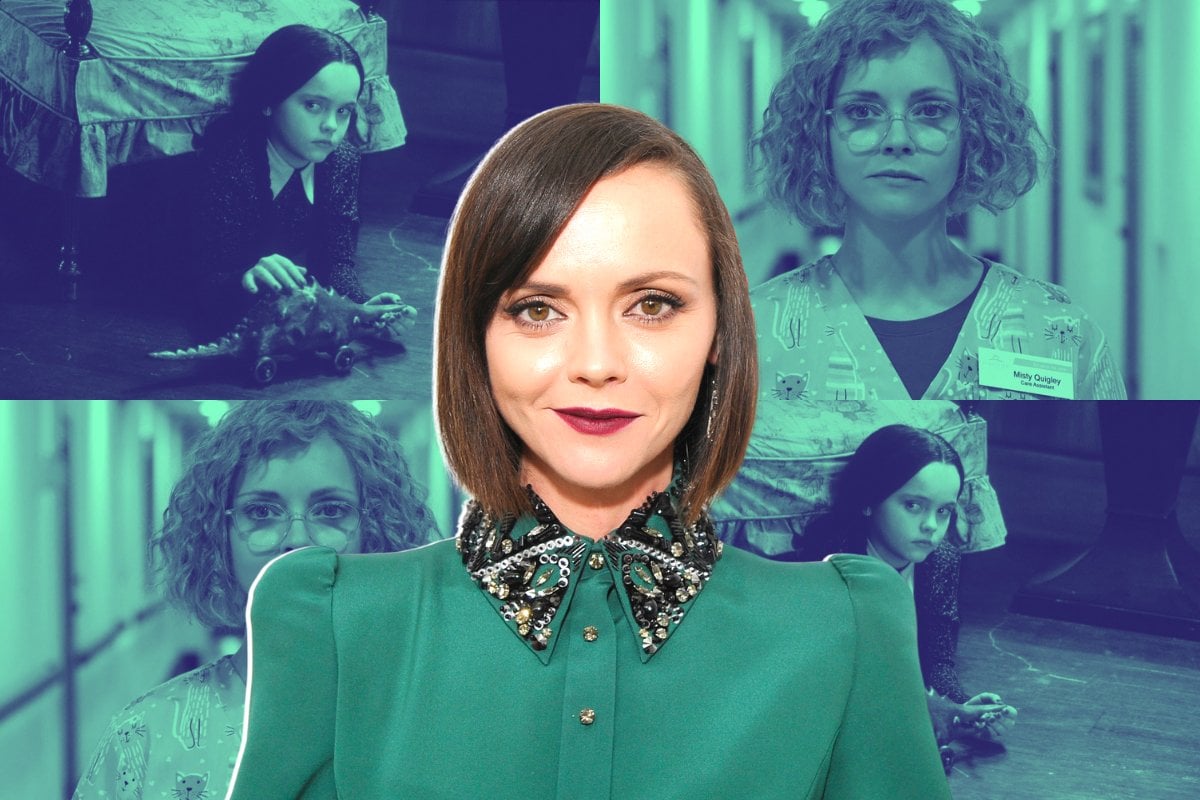 It's been 30 years, but the words 'Addams Family' still conjure up the image of a 10-year-old Christina Ricci, with a furrowed brow and long, black plaits.
Ricci has been a constant in Hollywood throughout the decades since that cult-classic 1991 film, and its 1993 sequel, but Wednesday Addams is still perhaps the 41-year-old's best known acting credit. 
Ricci was one of the most recognisable child stars of the 90s, moving from The Addams Family to Casper, multiple collaborations with Johnny Depp and a Golden Globe nomination for The Opposite of Sex.
Watch: Ricci in the Addams Family Values trailer. Post continues below video.
Like so many child stars before (and after) her, as Ricci aged, her transition into adult roles was a fraught one. Ricci has carved an undeniable niche - so much so, the second line of her Wikipedia page describes her as "known for playing unconventional characters with a dark edge" - but speaking to the Los Angeles Times in January 2022, Ricci said she had struggled with this pigeonholing while moving into young adulthood.
"I've done this my whole life, so there's nothing else I'm really going to do. I've always felt that way," she said of acting.
"But there was definitely a period of time when I didn't fit into anything that was being made. I was constantly being asked or having to go and audition for rom-coms and the things that were available for actresses in my age range, and I didn't fit into any of them because, I don't know, I'm just a different kind of actress.
"It was a very tough period of time. Unfortunately, I didn't have the presence of mind that young women have right now. I tried very hard to change myself and make myself so that I would fit into those kinds of parts and movies, and it just never worked."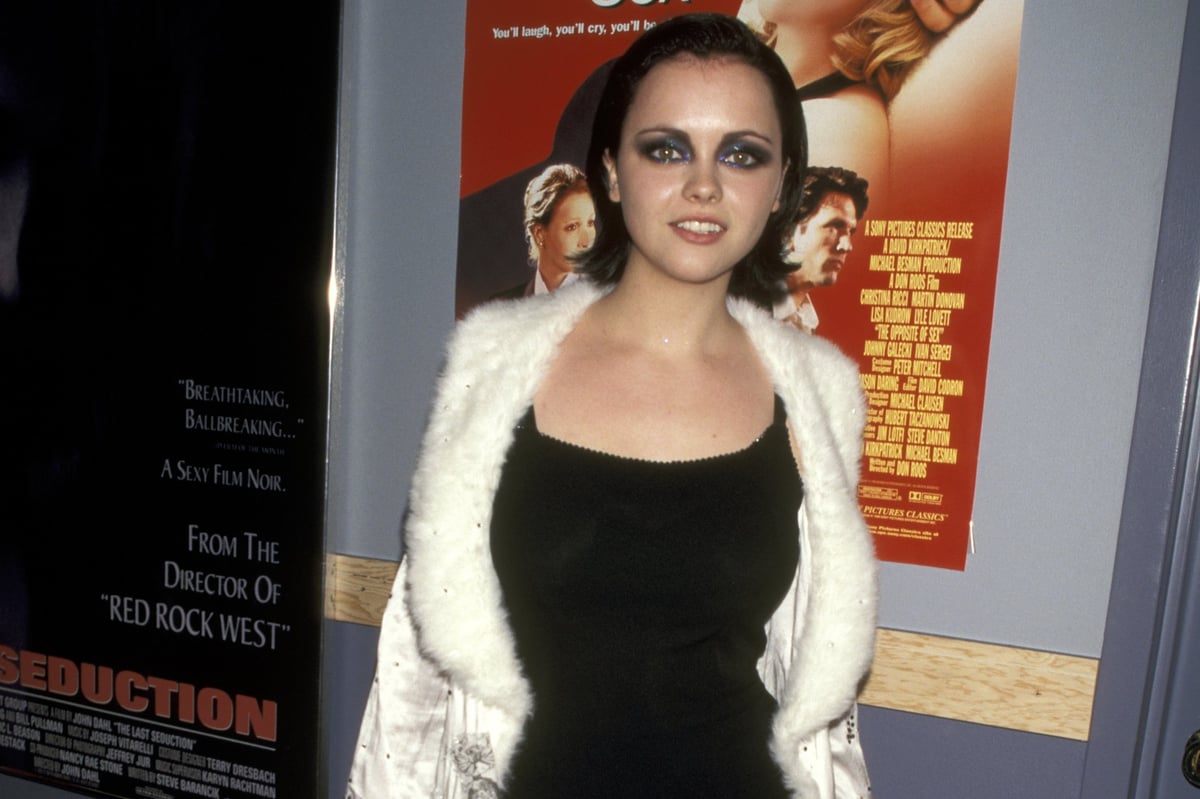 Image: Getty.