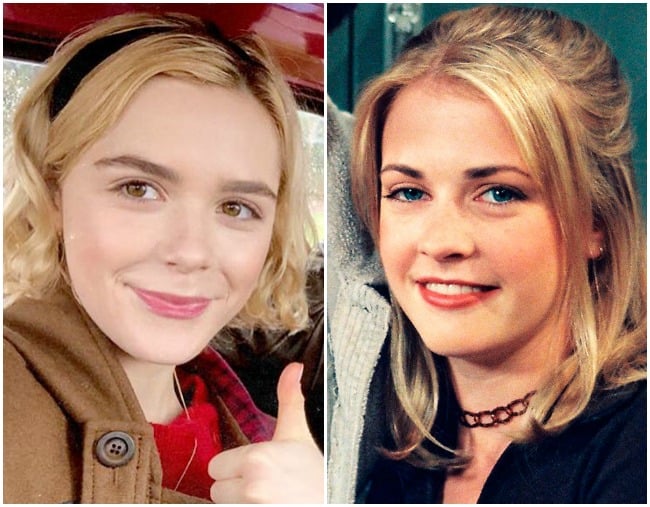 The first images of the Sabrina the Teenage Witch reboot, the The Chilling Adventures of Sabrina are here, and the iconic 90s sitcom looks very different.
This darker iteration of the story follows the Archie Comics graphic novel of the same name and will be set in the 1960s, in the same universe as Netflix's Riverdale.
However, as it is made 20 years after the hit TV show, we can forget the inspiration 90s fashion, and family friendly comedy we all watched as kids because this new iteration dives right into the show's occult and blood-curdling subject matter.
While fans will have to wait till October 26 for the show to drop on the streaming giant, the show runners have shared the first two promo photos for the drama and they're very intriguing.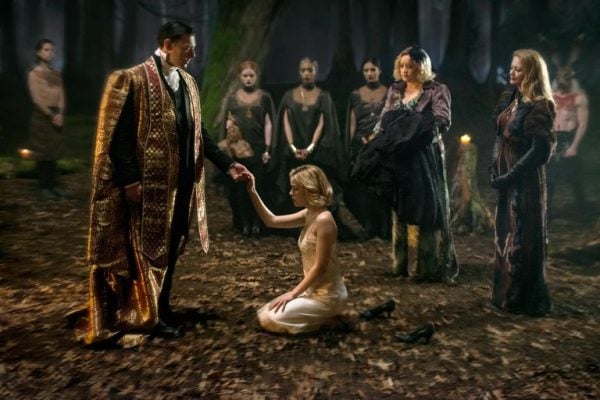 The first image features Sabrina getting baptised into the occult by the character Father Blackwood. From this shot it looks like we can expect a dark and moody reboot that gives off more of a The Vampire Diaries vibe.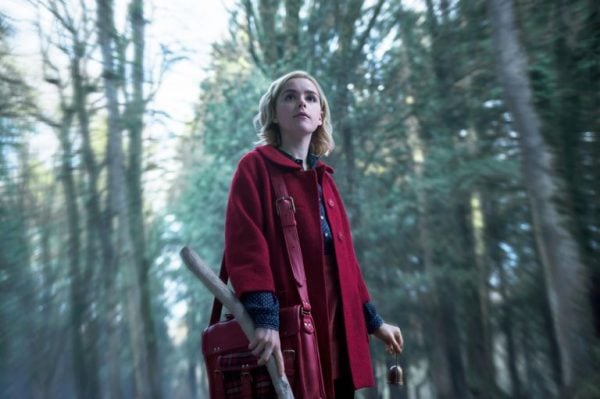 The second photo is a shot of Kiernan Shipka as Sabrina, and her maroon ensemble is giving us definite Little Red Riding Hood vibes. We also can't help but notice Shipka's similarity to Melissa Joan Hart who starred in the original Sabrina the Teenage Witch series - and while we'll miss our Sabrina in her classic 90s grunge outfits (like her signature choker), we'll let this one slide.