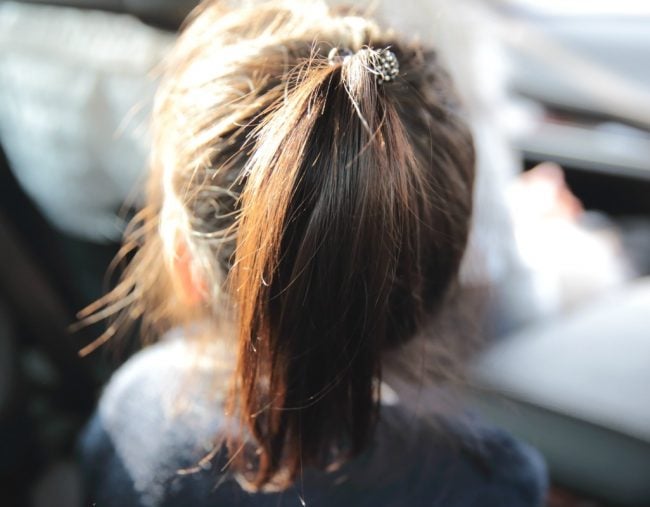 The author of this story has chosen to remain anonymous, but is known to Mamamia. 
I've heard the debate for years about whether child sex offenders should be named and shamed. Yesterday, I discovered that perhaps it's a pointless debate because, in my experience, many people don't care anyway.
Last week my father-in-law, Saul* pled guilty to molesting my daughter.
She was a toddler at the time. He didn't spend a single day in jail. The fact that he received no punishment whatsoever has left me traumatised.
I can't speak for my daughter as she's only a child so is unaware of the outcome. Her trauma is likely to come some time in the future.
Saul appeared to be great with all the kids, not just ours. I remember telling him he's such a natural he should be a hockey coach. He said he had done that for years and loved it.
Recently, still haunted by the memories, I went to his house.
It was raining quite heavily so I didn't want to park too far from where I thought his house was and the one spot where I could pull over was directly in front of the house I suspected was his.
I sat in my car for a while, trying to figure out if I was in the right place. Then the garage door opened and he drove in. Liz*, his wife, got out of the car and waved to me. I waved back. I felt frozen. Now that they'd seen me I didn't know whether to just drive off or sit there. I didn't want that scumbag of a man thinking he could scare me off so I sat there for a few minutes, contemplating my next move.
After a few minutes Liz came out to me. The conversation started out nicely enough. I asked her how she was going and she told me how hard it had been on her. She didn't ask how I was doing, or how her son or granddaughter were doing. I asked her why she hadn't left him. She said it was because she had no hatred towards him.
Not surprisingly, the conversation quickly turned nasty and she told me her biggest regret in all this was that she didn't call the police on me for being a neglectful parent. Living with severe depression means I struggle with raising my children and even getting out of bed. She had always been a huge support for me so her throwing that back in my face hurt me deeply. I ended up telling her I'd tell all the neighbours about what her husband had done. Hell, he deserved it anyway.
To my surprise, she said they already knew.
I assumed she was bluffing so asked her "So if I went inside to talk to them they would know?". She insisted they did and brazenly went inside their house. As I sat in my car looking at the kids' toys and bikes in the garage, I wondered what she was actually talking to them about because it surely couldn't be this. A few minutes later she came out with bloodshot eyes and tears streaming down her bright red face. The neighbours were right behind her.
The rest of the conversation is a bit of a blur to me because it left me shocked and devastated. What I do remember is that the neighbours came out and told me that I was nasty for trying to humiliate Saul. The husband, Matt*, a father of two young girls, was intimidatingly staring at me through my car window asking what I was trying to achieve.