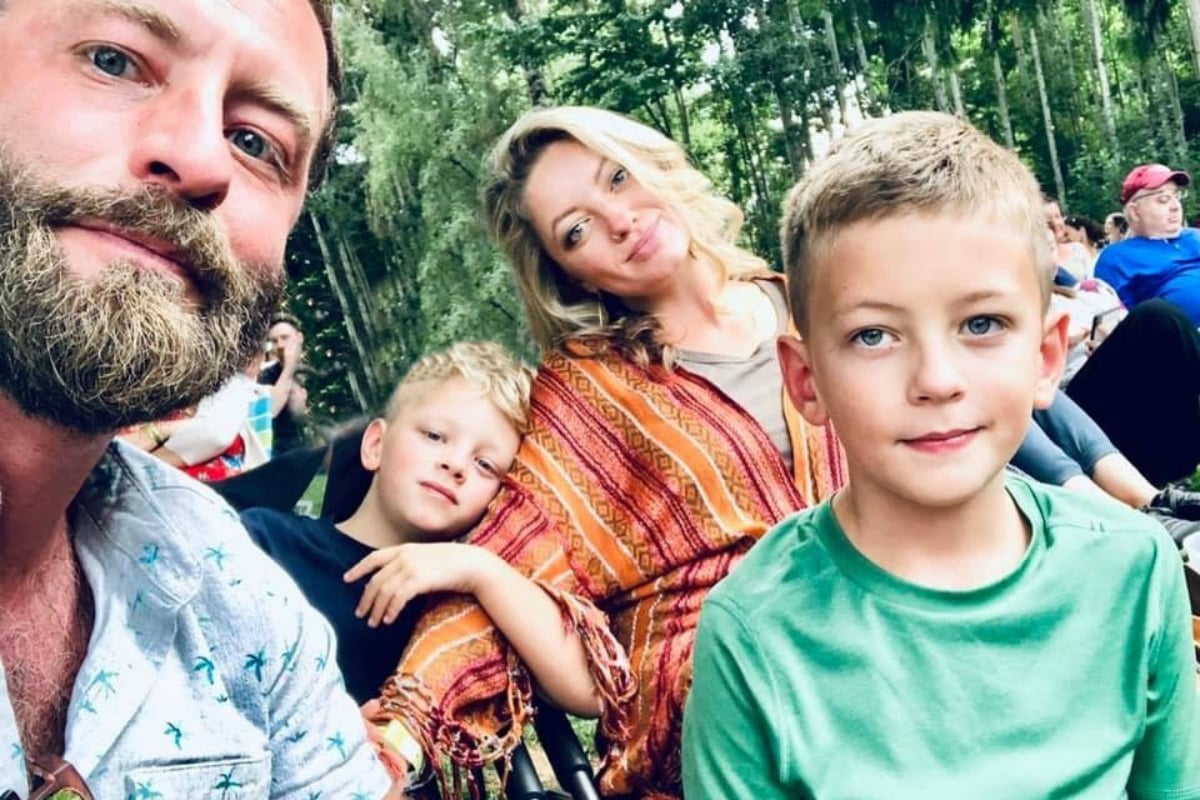 I am a mother to eight-year-old twin boys, Oliver and Wiley. I am bound to this identity the same as I am wife, doctor, daughter, female. Things that are unchangeable in my mind.
Our son, Wiley, recently died. Our culture is trained to give people space around an event like this. It's considered rude to ask what happened and why and so the only words left are "I'm so sorry".
We are grieving intensely, but one of the best things we can do is share our story with you. If you can handle it, please ask us about our son's life and his death. We heal in small bits while talking about it. If you haven't had a chance to meet with us in person, then read his story here.
The seven stages of grief. Post continues after audio. 
In general, he was happy and healthy and had been to his pediatrician, eye doctor and dentist all within one month of his death. He was smart, artistic, ambitious and funny, an incredible dancer, excellent taste in music and movies. He had the most gorgeous blue eyes; was tall with huge feet and seemed to be outgrowing everything within two weeks.
He was mature and understood complex world concepts like religions and different forms of politics. He had been to 10 countries and had lived in London, UK for 18 months of his life. He had driven a car and kissed girls and fell in love with one. He never knew heartbreak and while we will forever know that pain, I think it's incredible that he loved and never experienced the pain of romantic rejection.
The only clue we have for explaining his death began nine months ago. We were travelling and he was sleeping in a strange bed in an Airbnb. My mother-in-law and I heard a significant thud and rushed into the room to see what had happened. He had fallen out of the bed and was actively having a tonic-clonic seizure.
To our knowledge, this was the first of it's kind and certainly the first one we had ever witnessed. He recovered, as most people do from a seizure with no memory of the event whatsoever and we immediately visited his pediatrician who subsequently ordered an EEG.
Wiley was diagnosed with Rolandic Epilepsy. This specific form of nocturnal epilepsy is a "childhood" form and "benign". We consulted with two neurologists in the US and in the UK. These highly trained physicians, told us he'd suffer no cognitive deficits, that he would outgrow his condition and that his prognosis was incredibly good. When we asked about medication, they all said no.
The side effects would be worse than condition we were treating. Since he was incredibly unlikely to have his life disrupted by this epilepsy, there was no reason to alter his life with side effects. His seizures were related to his sleep cycle and we vowed to keep his quantity of sleep as regular as possible so as not to trigger seizure activity.
We educated him on his condition, we told his babysitters and other parents when he had a sleepover. We were aware of status epilepticus and informed them all to call 999 or 911 in the event a seizure lasted more than five minutes. We had a seizure action plan filed at his school. We had never witnessed another seizure again.