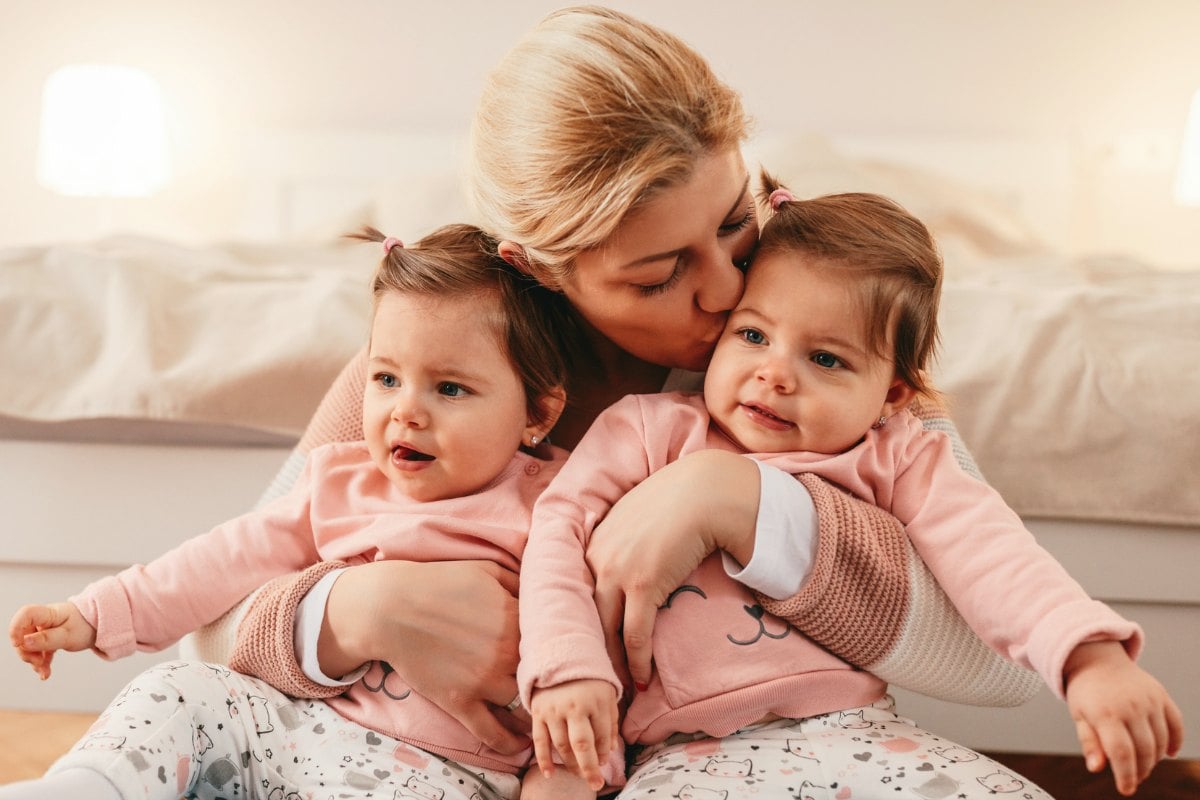 When Reddit user, ICantFigureOutMyKids found himself in a unique parenting struggle involving his two-month-old twins, he turned to the internet for help.
After he finished his paternity leave, the dad-of-two realised he was having difficulty telling his babies apart.
"My wife makes them share clothes, so I have zero clue which is which by their outfit. They both look almost exactly alike and I can't figure out which is which," he wrote on the subreddit, AmItheAsshole.
"Ever since I've gone back to work I've had a lot of issues identifying them. Anytime I call one the wrong name she gets mad and ignores me for an hour. She spends all day with them every day so she knows exactly which is which. I can't do that."
Bec Judd shares what it's like being pregnant with twins. Post continues below.
And so he took action.
"Instead of my wife being mad at me I drew a little dot (with a safe marker) on one twin's right hand, and one on the other's left hand and I made sure to have the names right. It started to work," he continued.
"I didn't have any issues identifying them until my wife found out. She got really mad at me because I needed that much help figuring out our babies names. The issue is I do need help. She spends all day with them. I do not. She got mad and left the house.
"A few days passed and she's still mad at me."
In an act of solidarity to parents of multiple babies, we asked 11 mums to share the parenting highs and lows only those with twins know to be true. The good, the bad, and the… ugly.
"Some days will be utter exhaustion. Some days you'll feel like superwoman." – Nicole.
You will hear "double trouble", "you've got your hands full" etc. All. The. Time. As if it's the most original comment in the world.
You'll work through your sick leave pretty quickly when you return to work and feel so unreliable. Instead of being sick at the same time, they'll tag team and draw that sh*t out. One will also always need less sleep than the other. Things do just simply take longer when you have more than one toddler of the same age. E.g daycare – other parents arrive after me, pick up their kids, and leave before me. Every single time.