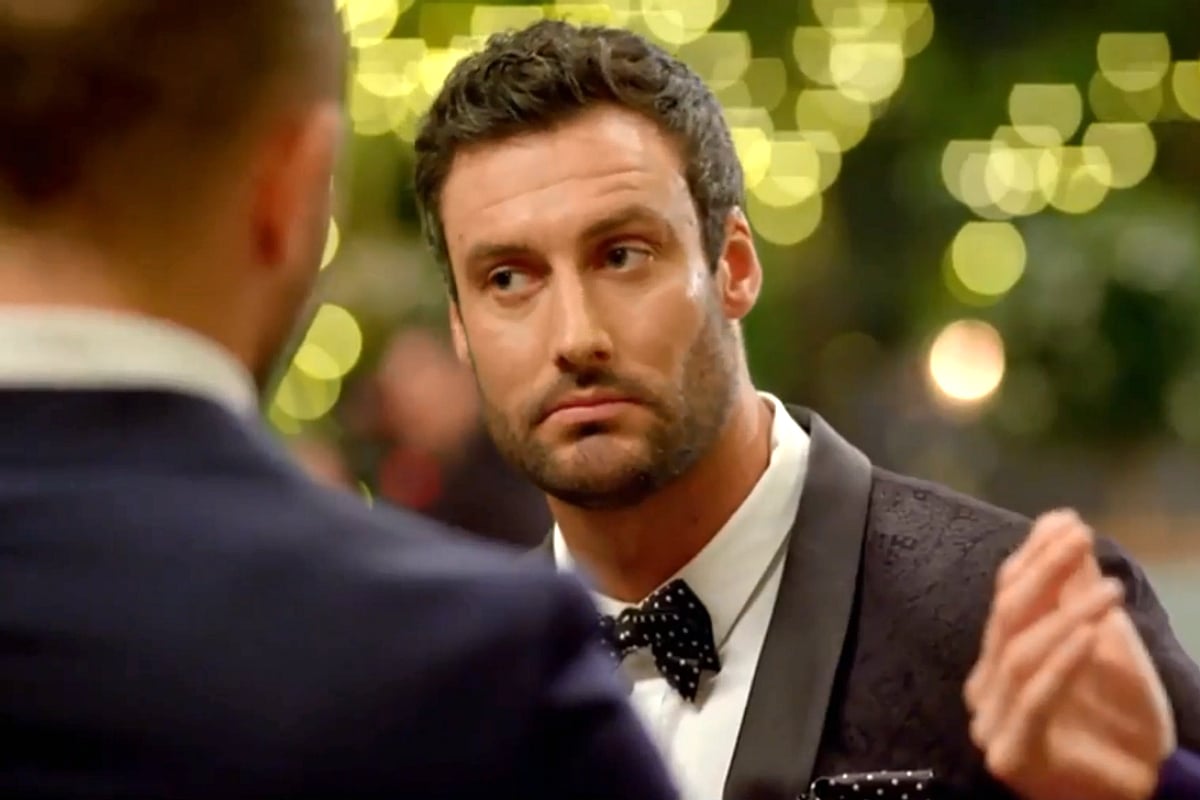 For weeks, The Bachelorette's Charlie has been a strong frontrunner to win Ali Oetjen's heart.
But now it seems Australia is turning on the 31-year-old Sydney builder.
Over the past few weeks, Australia's view of Charlie has been slowly changing as fans slow began to see another side of Charlie – a side that's been described as "emotionally abusive, controlling and manipulative".
Increasingly throughout the series, fans believe Charlie's behaviour towards Ali has became worryingly possessive and fuelled by jealousy.
Speaking on tonight's episode, Charlie revealed his worry that Ali is "getting it wrong".
"I'm confused how she's playing out. I'm worried she's gonna get it wrong," he said.
"She needs to get this right. She actually does. This is her last chance at love and this is her method to do it. At this stage she needs to be fully invested in at least two people. But she's not doing that. She's like, six people, seven people, spread."
In tonight's rose ceremony, Ali kept Charlie in the running – and it's safe to say Twitter was pissed.
Charlie. She kept Charlie. He basically showed his dominating true colours and she still kept him around. You know what screw it if he's good tv, that kind of toxicity should not be broadcast as entertainment. And I'm sure I'm not alone in thinking that #BacheloretteAU

— Stacey (@heartofgold81) October 31, 2018
I think she kept Charlie because she thought that was an isolated incident. Spoiler alert: it's not. #BacheloretteAU

— waterbaby134 (@waterbaby_134) October 31, 2018