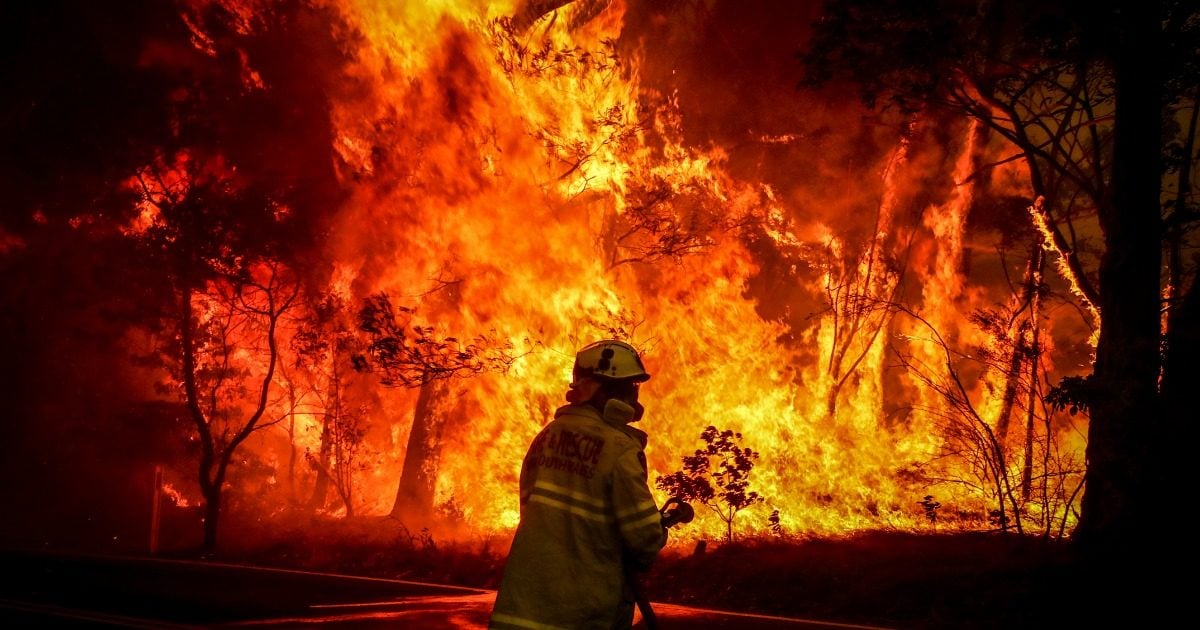 In September 2019, the worst fire season in Australia's history began. 
For six months we lived under a blanket of orange smog and terror, as every single state and territory in our wide brown land went up in flames, killing 34 people, 18 million hectares of land, 5,900 buildings, and an estimated billion animals.
As we reached early March and celebrated the news that all fires had been extinguished, we thought it would be the nation's defining event of 2019/2020.
WATCH: It's not too early to prepare a bushfire survival plan. Post continues after video.
Then COVID-19 took over our lives. And the spotlight moved from readying our country for future bushfire attacks to trying to save life as we know it from a deadly virus.
It's hard to have room in our hearts for more than one disaster, especially when the current one is destroying lives, livelihoods and economies at such a rapid and all-encompassing rate.
But the truth remains that in less than six months time, our country will likely go up in flames again.