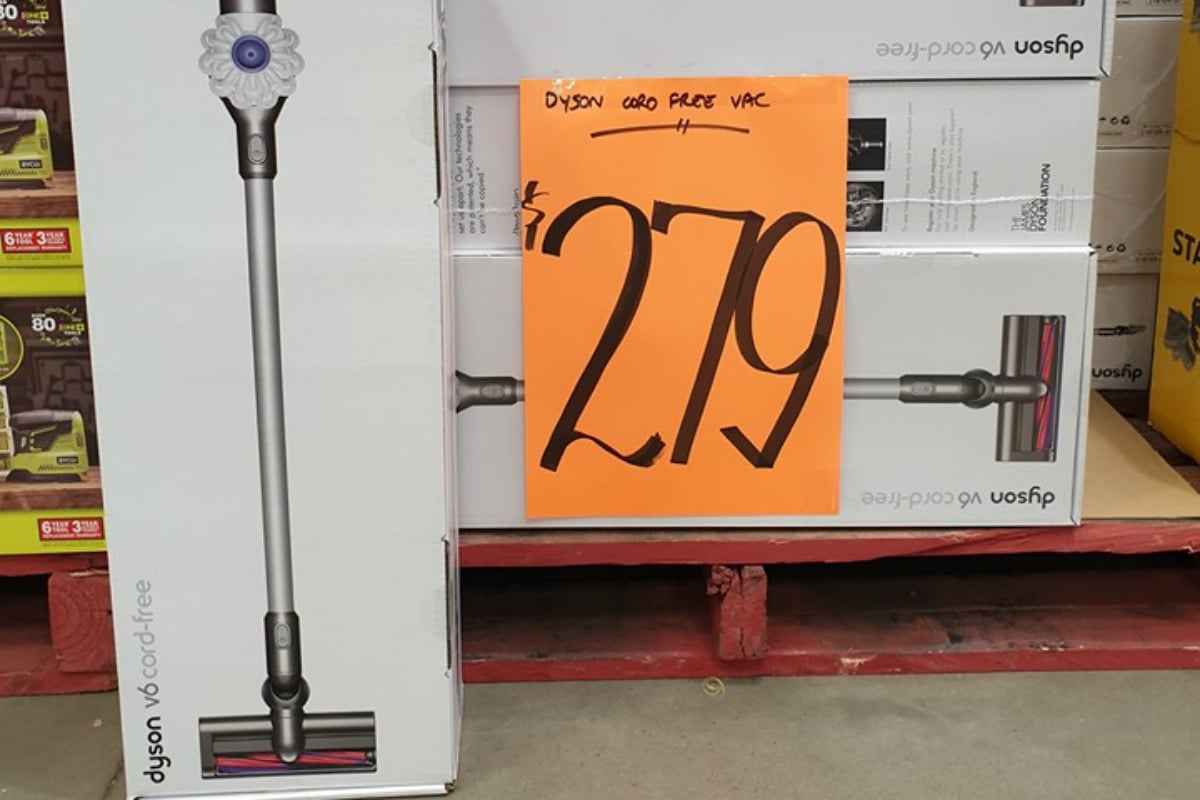 There's nothing that chews up your weekend plans faster than housework.
The hours we could spend catching up with friends, or binge-watching the latest Netflix documentary, or finally reading that book that's been sitting next to our bed for months, have been lost to household chores like washing the dishes, hanging out the laundry or… even worse vacuuming.
The good news is, the dreaded weekend cleaning ritual just got a bit easier thanks to Bunnings, who are selling a Dyson V6 Cord-free Handstick vacuum for just $279.
That's right, the home of our favourite sausage sandwiches has come through for us once again.
The rare find was shared to the Addicted to Bargains Facebook page over the weekend. And it's fair to say we're not the only ones excited about an affordable vac that will finally get us initiated into the exclusive Dyson club.
"It is the best thing I've ever bought it is amazing," one Facebook user commented.
"I just bought it! Excited to try it out," another said.
"I've had a Dyson for years, use nothing else, love it. Would never go back to a cord vacuum," one user wrote.
(We're with you, why live in the past and own a vacuum with a cord when you could own a Dyson and join today's stick vacuum revolution?)
While, this it isn't the first time people have gotten excited about a Dyson vacuum, the Dyson V6 Cord-free Handstick vacuum seems to offer something a little bit different. It features a wider motorised cleaner head that works on carpet and hard floors, and can be converted for handheld use to help you clean every nook and cranny, according to the product description.
And at the bargain price of $279, what more could we ask for in a vacuum?
The Dyson V6 is still currently available at Bunnings. But, with similar vacuums selling from $400 upwards, we suggest making a much-needed visit to Bunnings on the way home to make sure you don't miss out.
Do you have a Dyson V6 Cord-free Handstick vacuum? Tell us in the comments below. 
---
Sign up for the "Mamamia Daily" newsletter. Your morning hit of the top news stories, to be consumed with a coffee in hand.
---