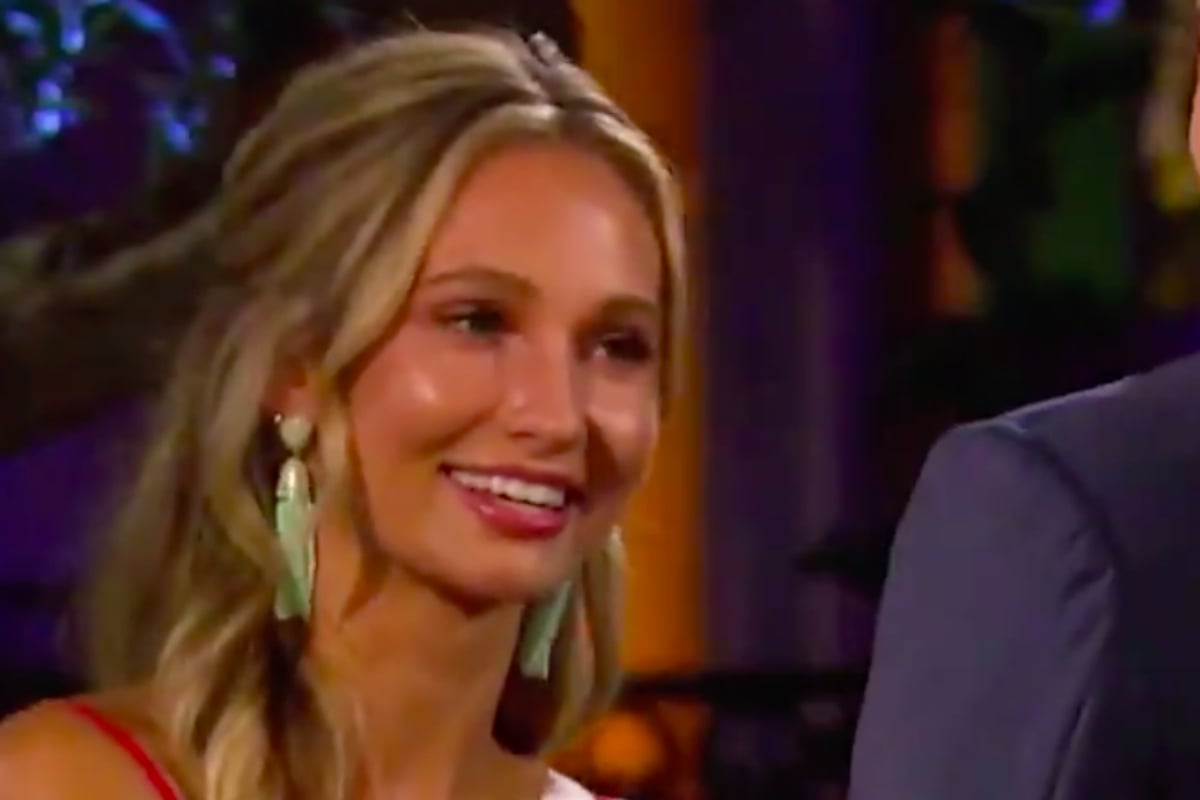 As women walk down the red carpet on The Bachelor, it's not unusual to see some… strange entrances.
Whether it be demonstrating some very complicated gymnastics skills, or singing a personalised song, we've seen it all.
At least we thought we had.
This week a 24-year-old Bachelor contestant from California, Bri, surpassed all expectations when she attempted to fake an Australian accent on the US Bachelor.
And he bought it.
Watch the best The Bachelor entrances from 2018. Post continues after video. 
In the video, which is going viral, the exchange is hilariously smooth.
"You've got a nice accent, where are you from?", The Bachelor, American football star Colton Underwood asks when Bri introduces herself.
"The accent… it's Australian, I was hoping you're kind of a sucker for accents," she responded.
He excitedly let her know he loved it.
 

View this post on Instagram

 
Cut to behind-the-scenes footage and the California woman admits that she was… faking it.
Which we already kind of knew, to be honest. ¯\_(ツ)_/¯
"I'm not really Australian, but you've gotta do what you can to stand out," she said in the video.
In all honesty, it's not the worst Australian accent we've ever heard.
There are definitely hints of a South African and Kiwi twang, but overall it's a pretty decent attempt.
We hope her acting skills find her some reality television romance, but if all else fails she might find herself a role on Home and Away.