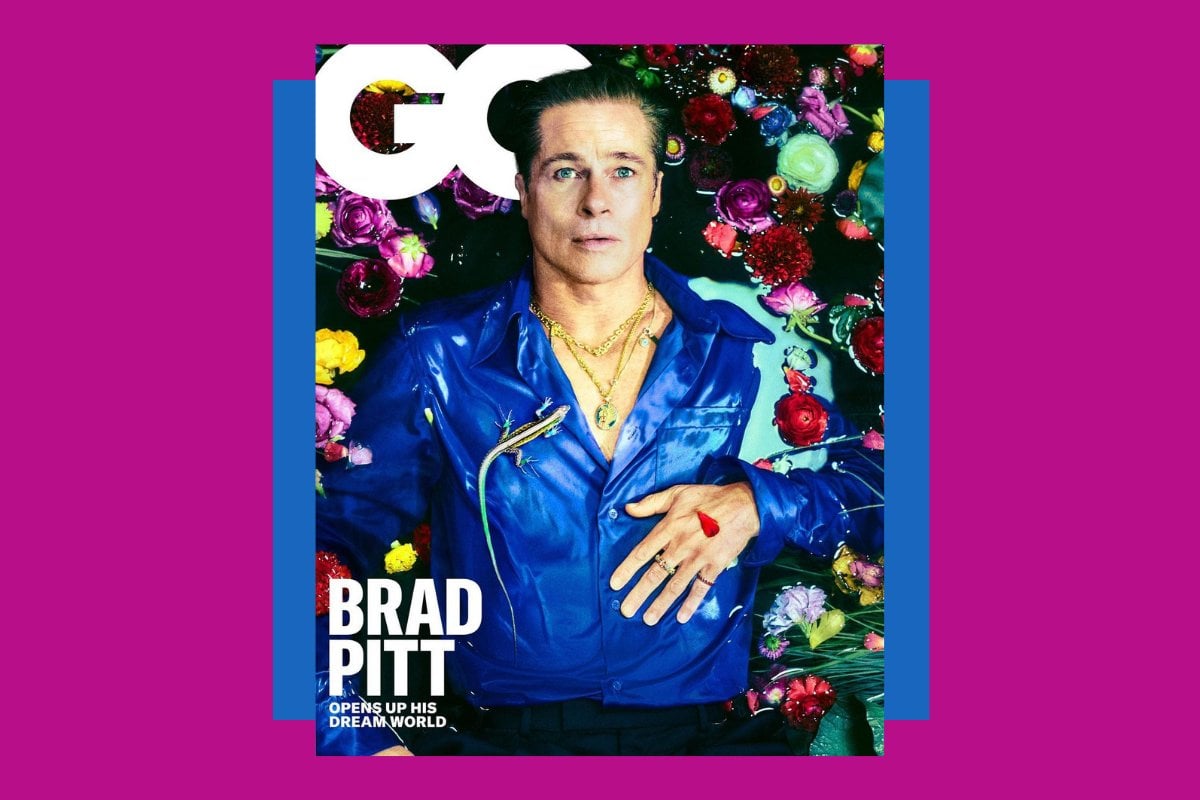 There's a lot we know about Brad Pitt. 
He's starred in some of the most iconic films - Ocean's 11, Inglourious Basterds - and he's been in relationships with some of the most famous women in the world (you know who they are). 
He's a leading man, a Hollywood heartthrob. But there's also a lot we don't know about Brad Pitt, the person.
This week, GQ published a new profile on the 58-year-old for their August cover story - it's a wide-ranging and candid conversation between the actor and writer Ottessa Moshfegh, where they discuss everything from what he does first thing in the morning to how he's really doing post-divorce.
Here are eight things we learned from the profile.
But first, watch the trailer for Brad Pitt's new film, Bullet Train. Post continues below.
1. Brad Pitt documents his dreams.
The author of the profile, Ottessa Moshfegh, opens the June 2022 piece with "Brad Pitt tries to remember his dreams". 
Yep, Moshfegh writes how the 58-year-old actor keeps a pen and paper next to his bed, so he can jot down whatever he can recall from them in the morning.
"I've found that to be really helpful," Pitt said in the interview. 
"I'm curious what's going on in there when I'm not at the helm."
2. The actor quit smoking.
Instead of baking sourdough during the pandemic (ok, he might have done that too), Brad Pitt quit smoking.
Speaking to Moshfegh, the Once Upon a Time...in Hollywood actor explained that cutting down on his daily cigarette intake wouldn't suffice, and he needed to ditch the habit altogether.
"I don't have that ability to do just one or two a day," he said. "It's not in my makeup. I'm all in. And I'm going to drive into the ground." 
3. He's also sober.
That's not the only vice he overcame. 
After Angelina Jolie filed for divorce in 2016, Pitt quit drinking and spent a year and a half attending Alcoholics Anonymous.
"I had a really cool men's group here that was really private and selective, so it was safe," he said.