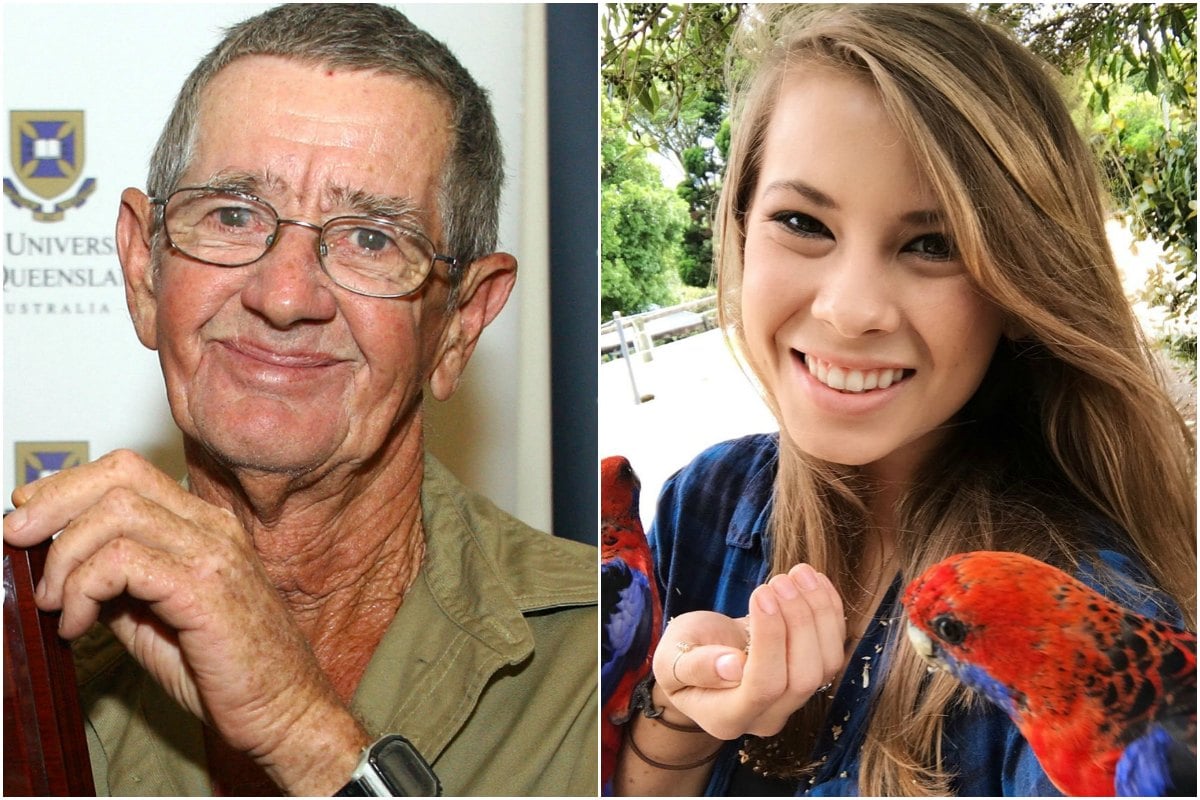 When Bindi Irwin marries her longtime boyfriend, Chandler Powell, at Australia Zoo in 2020, her grandfather, Bob Irwin will not be there to celebrate.
Speaking exclusively to The Courier Mail, the 80-year-old environmentalist and conservationist said thus far, neither he nor his wife, Judy, have been invited by the young couple. And they don't expect to be. After all, he hasn't seen his grandchildren in over a decade.
Watch: Bindi Irwin's emotional Dancing With The Stars tribute to her late father. Post continues below.
Despite this, the father of the late Steve Irwin, was adamant that there is no family feud between him and his son's family – Terri, Bindi, and 15-year-old Robert.
Instead, he says such rumours are untrue and "upsetting," referencing a particularly accusatory article that was published shortly after the couple's engagement in July 2019 that interpreted his 'no comment' on the happy news as sign of a deep rift.
It was that article that encouraged Bob and Judy to write to Bindi, 21, and her fiancé, congratulating them on their engagement and wishing them a "long, happy future together". They're yet to hear back.
"Although a lot of untruths and rubbish and absolute garbage have been written by scumbags in the past, you reach a point where you've had enough. It's important everybody knows the truth, not just Bob and Bindi," he told the publication.
"No, I haven't had an invite to the wedding and, to be perfectly honest, I wouldn't expect to be invited to the wedding."
 

View this post on Instagram