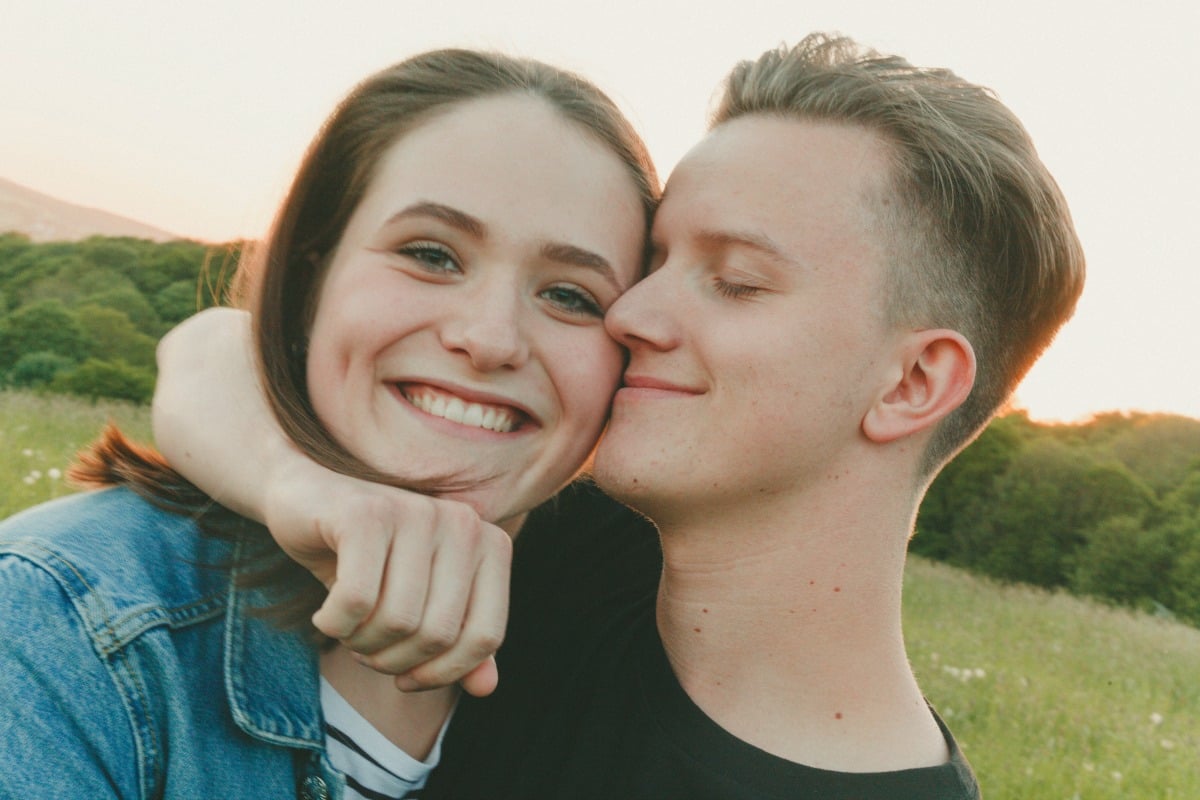 I often think that if our lives were a book, then the page that tells the story of our first loves would be the one we reread the most.
For many women, the story of how they first fell in love during their high school years is one that goes on to shape them as adults, even the ones that still leave a bit of a sting.
Here, five women share how they fell in love for the first time as teenagers and what those experiences mean to them now.
Clare
When I was 17 I went to the Year 12 music night for the boys' school near ours.
I was there to see a friend play the drums (he wasn't that good, to be honest…), but then a guy got up, played piano and sung and he was amazing. I knew him vaguely and he was very quiet, but when he got on stage he was like a different person.
I got to know him over the next few months and he was the only guy I had been able to spend time with without being nervous. He didn't make me awkward or act weird, I just felt like myself with him. We were still in the 'getting to know each other' phase when he had a trip planned overseas to go visit his dad.
When he left, he dropped an envelope at my house with a cassette tape in it. It was a tape of him playing the piano and singing a song where he changed the lyrics to make them about me and that's when I knew. 11 years later and we're still together!
Monica
When I was 15 years old I started taking the bus to school by myself. During the first week of term, a boy who was new to my school asked if he could sit next to me. He asked so quietly I could barely hear what he said. We didn't say anything else for that whole trip but when the bus got to school he kind of smiled at me before he left.
For the next couple of weeks, we'd often end up sitting next to or near each other on the bus, thanks to the bus hierarchy of juniors sitting near the front.
I finally found out his name was Liam and one day he asked me about the music I was listening to. I'd never heard of the band he was listening to so he slipped one of his earbuds into my ear so I could hear it and as his hand brushed against my cheek I swear my whole body started shaking.
We listened to music together on the bus for another few months before he first held my hand and after that, we dated all the way to our senior year.
It was a huge moment when he got his license in grade 12 and came to pick me for school in his mum's car for the first time. Before we drove away he put on a CD he'd made for the ride and it was those same songs we'd listened to when we'd first met on the bus. I knew at that moment I really loved him.
We broke up after we left school but in my mind being in love with him was the most important thing that happened to me in high school, my first relationship taught me what a real relationship should always look like.