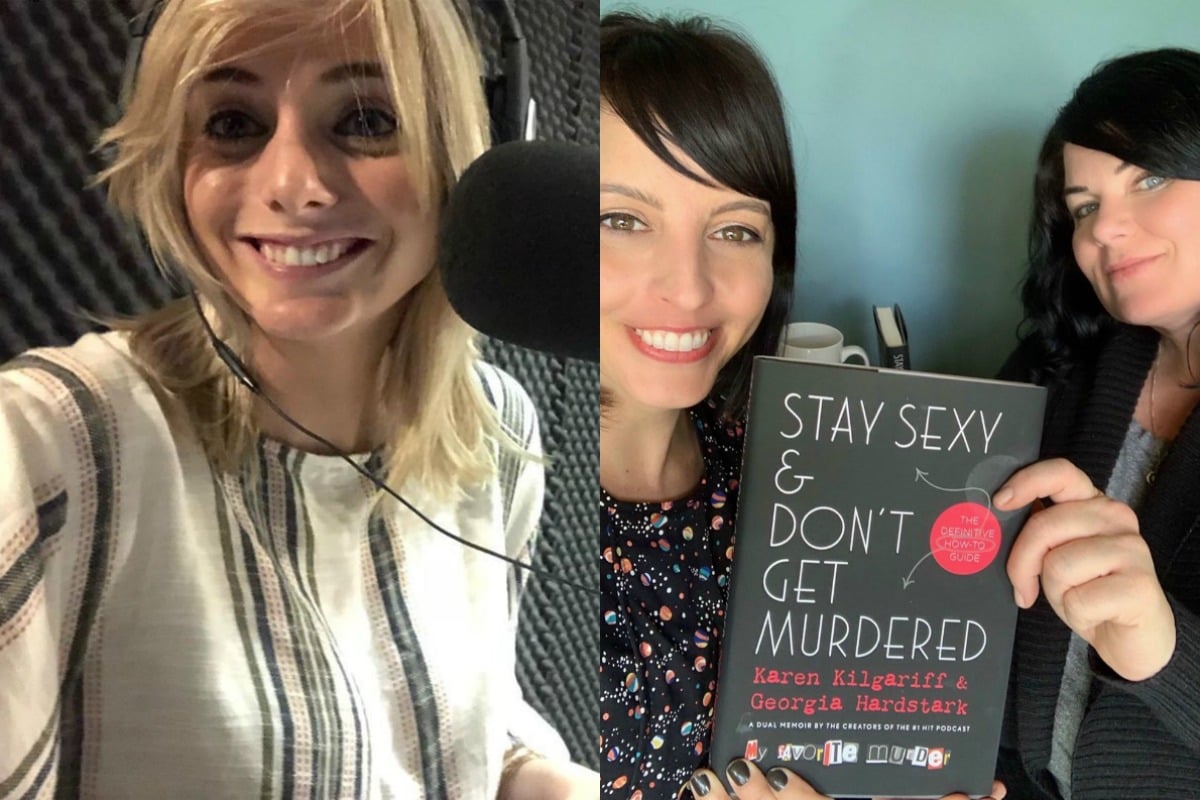 Every night, all over Australia, women are sneaking off to bed early.
They're snuggling into the covers and secretly indulging in one of their favourite activities.
Some of them even do it on the bus.
Or at the gym.
I've been known to do it at my desk at work.
The mysterious disappearance of Maura Murray. Post continues after podcast. 
You see, they're listening to true crime podcasts, and they can't get enough of them.
Once they've listened to the latest episode of Casefile, then caught up on the newest investigative podcast sweeping the nation, they're frantically searching through the podcasts charts for more.
To help them out, we're rounded up five of the best true crime podcasts hosted by women:
1. My Favorite Murder
 

View this post on Instagram

 
My Favorite Murder enjoyed a meteoric rise up the podcast charts.
Hosted by comedians Karen Kilgariff and Georgia Stark, MFM perfectly strikes the balance between true crime and comedy.