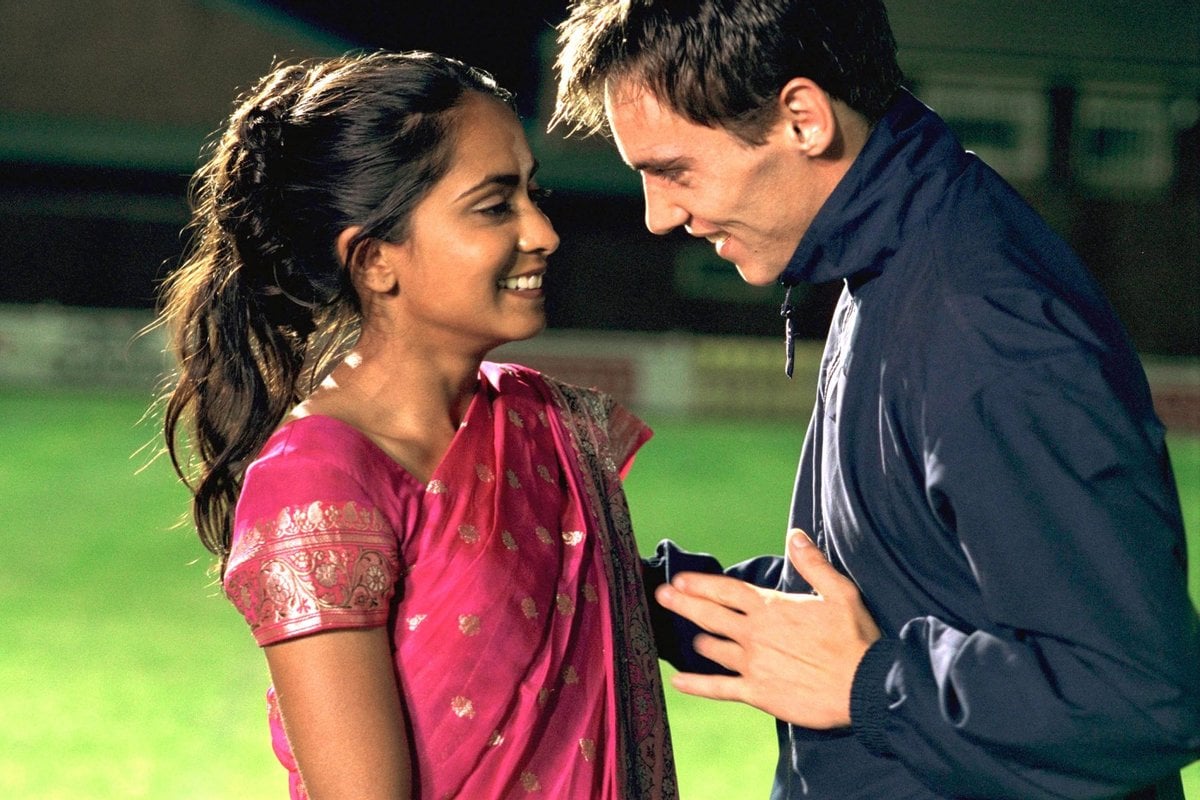 I'm about to hit you with a fact that may or may not alter your perception of time ever-so-slightly.
It's been 20 years since the release of Bend it Like Beckham, and to this day I have yet to find a female-centric sports film that tops it.
Directed by Gurinder Chadha, the iconic film brought to life the story of Jess, an 18-year-old British-Indian girl who dreams of playing soccer, but has been forbidden to do so by Sikh parents.
Watch the trailer for Bend it Like Beckham. Post continues below.
But Jess goes against her parents' wishes by joining a local women's team and making it all the way to the top of the league.
So, what exactly have the cast of Bend It Like Beckham been doing in the 20 years since the film was released?
Parminder Nagra as 'Jess'.
Parminder Nagra played the main character, Jesminder 'Jess' Bhamra in Bend it Like Beckham (BILB). And after the film, her acting career flourished.
Soon after BILB, Nagra starred opposite Anne Hathaway in Ella Enchanted.
From 2003 to 2009, Nagra played Dr. Neela Rasgotra in ER, and more recently she portrayed Ellen Nadeer in Agents of S.H.I.E.L.D.