Earlier this week, two beautiful people decided the world would be a more beautiful place if they weren't together.
That, in the most basic of terms, is the story of how model Gigi Hadid and former One Direction singer Zayn Malik decided that, after two years together, it was time for them to go their separate ways.
Zayn described their relationship as "incredibly meaningful, loving and fun" and said his ex had an "incredible soul".
Gigi, 22, told fans "there is no way to put into words what two people experience over a few years". She said she "wished nothing but the best" for the man she had been dating since November 2015.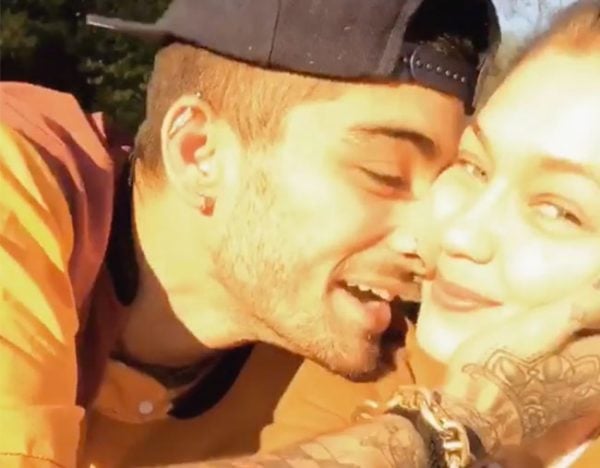 Things seemed... amicable. Sweet, even. And although the world Gen Zers were devastated the duo were going their separate ways, they were at peace with the fact the breakup seemed mutual.
That is, until Gigi and Zayn's siblings got involved.
Just hours after news of the split went public, Zayn's 15-year-old sister Safaa appeared to post a message directed at Gigi.
LISTEN: The Mamamia Out Loud team confess the embarrassing things we do on Instagram to impress our following. Post continues after audio.
"Horrible people get nowhere," she wrote, also sharing a meme about "doing better" when you've been wronged.
"Don't get mad. Don't get even. Do better. Much better," the since-deleted post read.
"Become so engulfed in your own success & happiness that you forget it ever happened."
Fans were convinced Safaa's message was directed at the Victoria's Secret model.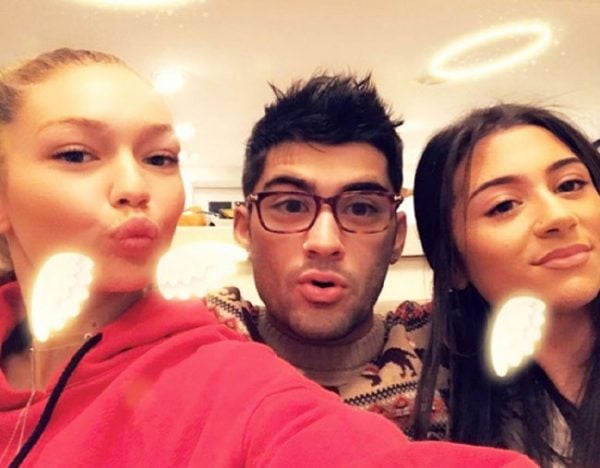 Not to be outdone by the sister of her own sister's ex, 21-year-old Bella appeared to post a cryptic social media message of her own.
"I'll be right here," the model - no stranger to high-profile breakups herself - shared alongside a snap of her lounging on a couch.
Fans believe the phrase is a reference to a line from Zayn's collaboration with Sia, Dusk Till Dawn.
"Baby I'm right here... I'll hold you when things go wrong," Zayn sings in the tune.
"Are you saying that to anybody in particular? Zayn?" one fan probed, while another commented, "Why do I feel like she posted this for Zayn."
Perhaps the breakup is becoming a true family affair. Or maybe, just maybe, Bella and Safaa just picked the wrong day, the wrong time to post this week.
¯\_(ツ)_/¯
On the latest episode of Out Loud we discuss everything from commitment ceremonies to school canteens to cricket...
Shout out to all Dads.
Here at Mamamia we are always looking for ways to make Mamamia even better. Dads, we need you to help us do that by filling out this quick 15 min survey for us. Click the button below for your say.

Want to win some skin care goodies? Like to have your opinion heard?
Take our short survey now for your chance to a win a skin care pack.