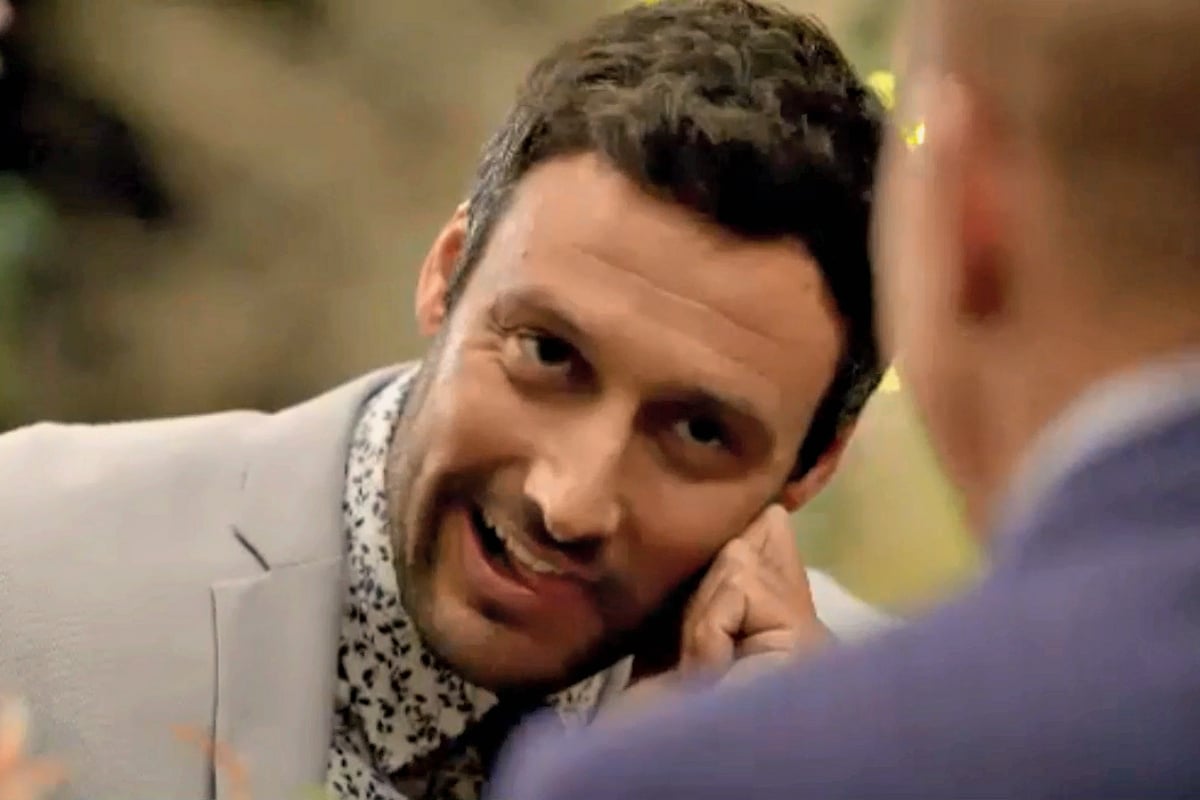 On last night's episode of The Bachelorette Australia, Ali Oetjen sent two men home.
One was called… Dan? The one that looks like Stu Laundy from Sophie Monk's season of The Bachelorette.
The other was Paddy Colliar, the semi-British gym manager that said fit as f*ck on screen more times than I've had poke bowls.
Since doing the interview rounds on Friday morning, the 27-year-old has so far said he had more chemistry with the Bachelor mansion's resident alpaca than he did with Ali, and that front-runner Charlie Newling is currently in a relationship with former Bachelor contestant Dasha Gaivoronski.
When Mamamia spoke to him, Paddy also confirmed the on-screen feud between Charlie and fellow contestant Bill Goldsmith, which on Thursday night resulted in legit punches being thrown during a game of capture the flag gone wrong, is 100 per cent real and still going.
"There was a lot of tension still in the house between Bill and Charlie [at that point], what you've seen on TV is pretty accurate," Paddy said of the fight between himself and Charlie, and Bill and Taite Radley.
"The point of that game was to protect your area, so we weren't going to let Bill and Taite in. Clearly it got a bit heated. I have no issues with Bill, we've caught up [since the show finished filming], we have a group Whatsapp group with all the guys, but Charlie and Bill definitely haven't spoken at all or seen each other."
Debrief on this week's episodes of The Bachelorette with Clare and Jessie Stephens on Bach Chat. Post continues after audio.
When we were first introduced to Paddy, trying to kick a soccer ball with strange hip hop music playing in the background, we immediately labelled him as the villain.
Surprisingly, he then became one of the more endearing characters. Whether or not this has anything to do with Charlie's seemingly possessive behaviour, we're not sure, but it's not often a reality TV villain returns to the real world and is kind of liked by the public.
Having watched the show back with the rest of the country, Paddy admitted he overdid it a bit with his behaviour in those early episodes.