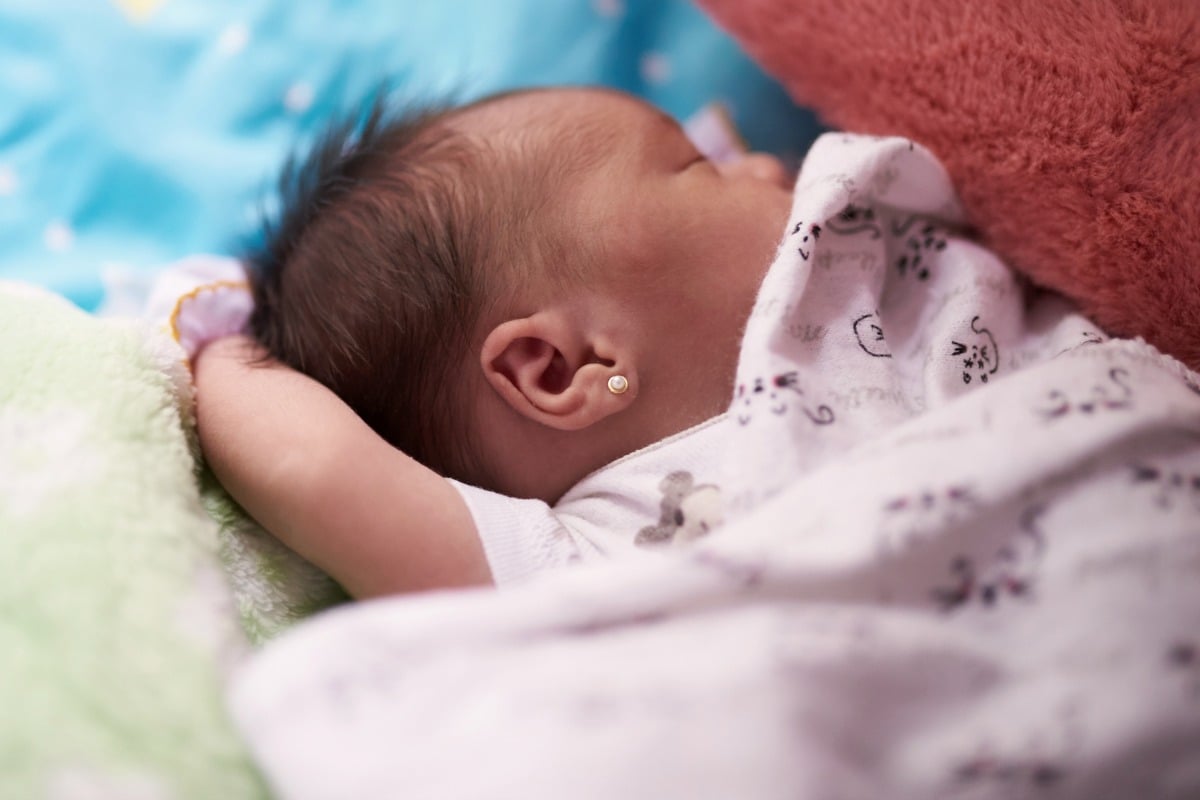 Let's be clear, I made the decision to pierce my baby's ears at two months old and I have no regrets.
I have been a mother for three months now, so obviously I am an expert. No, of course not. I do know that I researched this subject extensively, found a bit of contradictory advice and eventually came to my informed decision.
Upon proudly sharing photos of my beautiful daughter with her newly pierced ears, I soon experienced my first slap of "parental judgement". And wow was it a doozy! I received a harsh comment from someone I barely knew. They questioned "why" I would do this to my child and I almost responded with my list of reasons and justifications with links to articles and doctor's quotes. In the end, I just deleted the comment and moved on with my life.
Mia Freedman gets her ears pierced. Post continues after the video.
So why did I pierce my daughter's ears at such a young age? The short answer is, that's when I had my ears pierced.