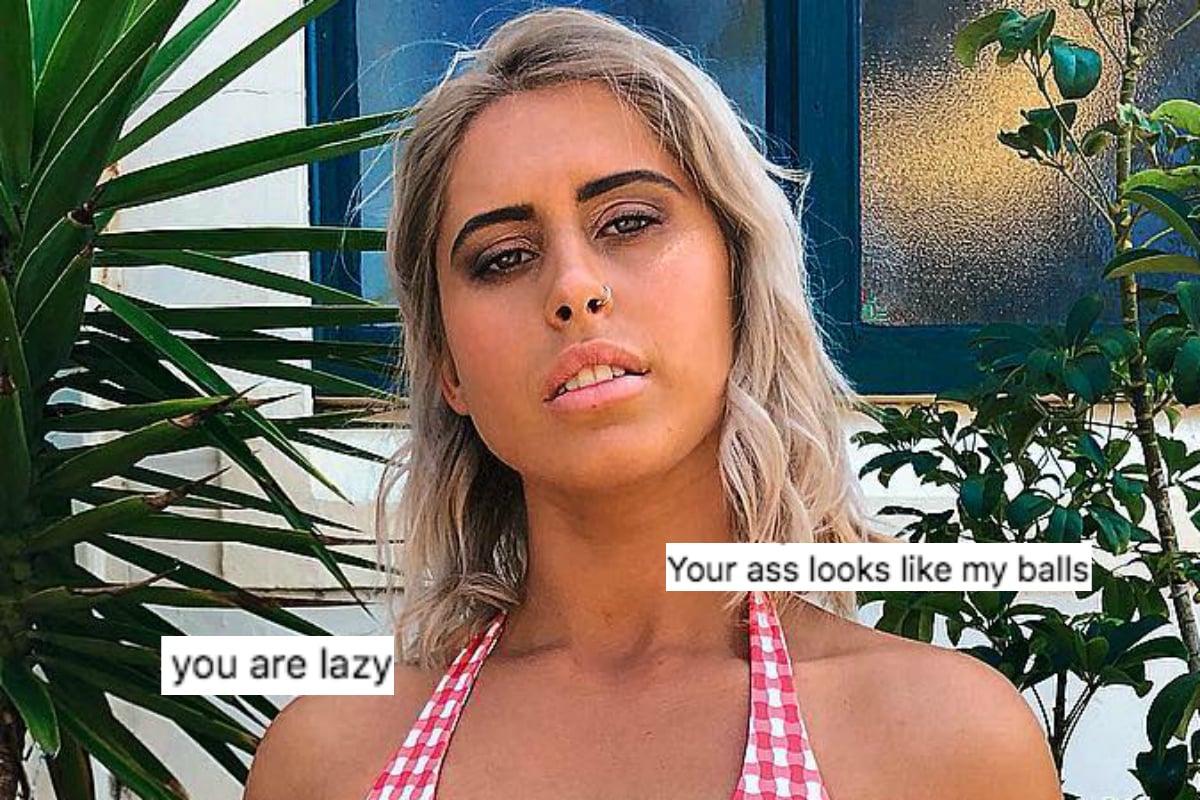 When Ariella Nyssa posted a photo in a bikini, she didn't think twice.
The body positive Instagram model, with 172,000 followers, is no stranger to trolls, but when she posted a bikini photo that showcased her cellulite, the response was horrific.
Posting another photo to Instagram, the 21-year-old explained that when she posts photos of her cellulite, she is routinely shamed, told "you only have cellulite because you are lazy" and "if you have cellulite that means you are unhealthy".
But Ariella won't be shamed into hiding what her real human body looks like.
"Years ago I hated my cellulite. I was so insecure about it and as a result I made it my number one priority to tackle what most of society deems as an 'unhealthy, unattractive flaw'. During this time I cut out all foods that I loved, I ran and ran on a treadmill and only ever did cardio at the gym," she wrote in the post.
"Throughout this time I was constantly tired, my immune system was poor and my mental health and self worth were at an all time low. After years of trying different diets, starving myself and only doing cardio, I stopped and thought about what cellulite is. Why does it make me 'unattractive'. And you know the conclusion I came too? IT DOESN'T," she added.
She explained that cellulite is a normal part of a healthy human body, and that it isn't a representation of health.
"Cellulite doesn't make you any less beautiful. It isn't a representation of your health and it DEFINITELY shouldn't stop you from loving yourself. I go to the gym way more than I did, but now I only do weight training," she wrote.
"I eat in moderation and I am the healthiest I've ever been both physically and mentally. And I STILL have cellulite! A completely airbrushed and smooth body is nearly impossible to obtain and is not a representation of YOUR beauty. So here's little old me and my cellulite once again to remind you of how rare and AMAZING our bodies are. Cellulite or not," she added.