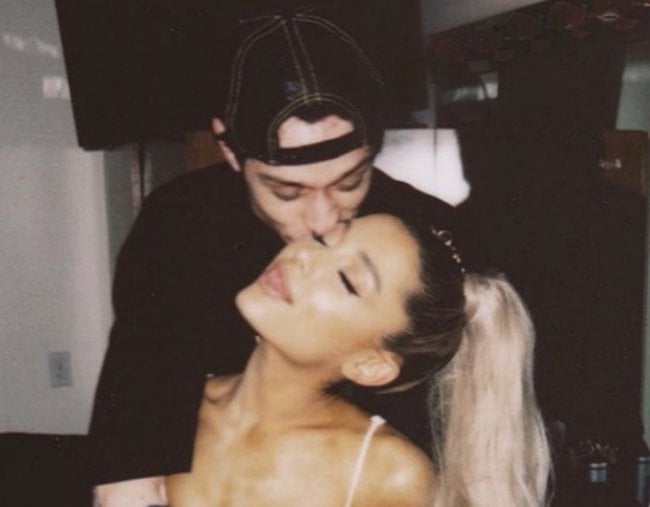 Yes, well.
It turns out Ariana Grande and Pete Davidson didn't have enough tattoos dedicated to each other¯\_(ツ)_/¯ .
In case you missed it, the couple announced their engagement in June this year, after dating for just three weeks.
Since the announcement they seem to have spent a large chunk of their time in tattoo parlours gettin' inked.
Because if you're not covered in tattoos that remind you of your significant other, are you even a real couple?
Now, Ariana has stepped things up a notch. The No Tears Left To Cry singer has gotten the word "Pete" tattooed onto her ring finger just above her, erm, ridiculously expensive engagement ring.
Fans noticed the new tribute in a photo posted to Ariana's nail artist's Instagram account.