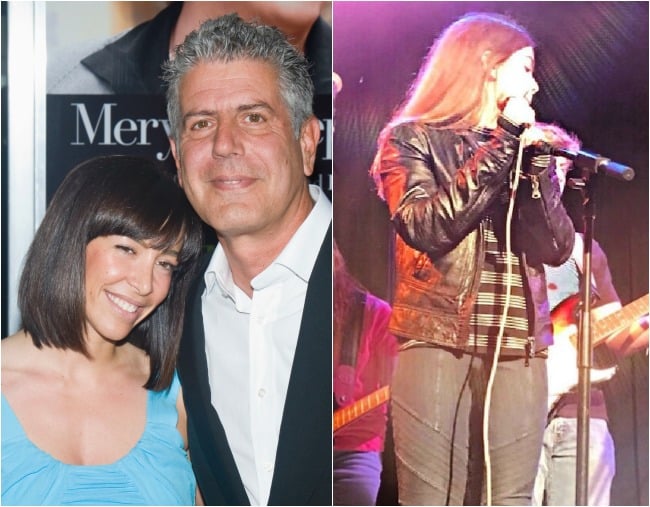 Anthony Bourdain's 11-year-old daughter has paid tribute to her celebrity chef dad in a subtle, yet meaningful way.
Just days after the 61-year-old was found dead in his French hotel room, his daughter Ariane got up on stage to perform in a concert.
Her mum and Bourdain's estranged wife, Ottavia Busia-Bourdain, posted a photo of the little girl on stage to Instagram, revealing her outfit contained a subtle nod to her father.
"Our little girl had her concert today. She was amazing. So strong and brave," the mixed martial artist wrote.
"She wore the boots you bought her."
The 40-year-old ended with a wish to Bourdain, "I hope you are having a good trip, wherever you are."
The couple was separated in 2016 after getting married in 2007. Their divorce was never finalised.
Bourdain has previously spoken about how important his daughter was to him.
In his book, Appetites: A Cookbook, he wrote: "I became a father at fifty years of age. That's late, I know. But for me, it was just right."
"At no point previously had I been old enough, settled enough, or mature enough for this, the biggest and most important of jobs: the love and care of another human being."
He said from the moment his then-partner gave birth to Ariane he "began making some major changes" to his life.