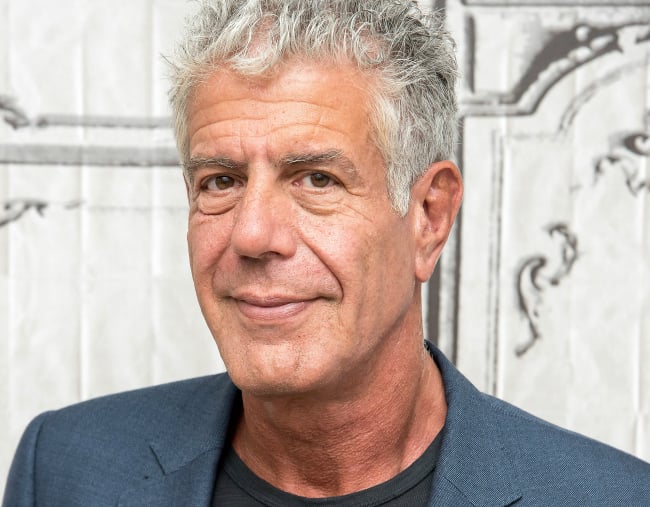 Content warning: this post discusses suicide and may be disturbing for some readers.  
The devastating death of 61-year-old Anthony Bourdain has shaken many after the celebrity chef tragically died by suicide yesterday.
"It is with extraordinary sadness we can confirm the death of our friend and colleague, Anthony Bourdain," said CNN in a statement.
"His love of great adventure, new friends, fine food and drink and the remarkable stories of the world made him a unique storyteller," they continued.
CNN statement regarding the death of our friend and colleague, Anthony Bourdain: pic.twitter.com/MR1S5fP16o

— CNN Communications (@CNNPR) June 8, 2018
Just four months ago, the late celebrity chef spoke to People magazine, sharing what could now be read as devastating red flags.
"I'm going to pretty much die in the saddle," he told the magazine while filming his show Parts Unknown.
He also shared that his attempts at retirement had been fruitless, explaining "I gave up on that. I've tried. I just think I'm just too nervous, neurotic, driven," he said.
"I would have had a different answer a few years ago. I might have deluded myself into thinking that I'd be happy in a hammock or gardening. But no, I'm quite sure I can't."
The actor also opened up about his meaningful relationship with his 11-year-old daughter, stating that the relationship gave him "some responsibility" and a reminder to "at least try to live."
"There have been times, honestly, in my life that I figured, 'I've had a good run — why not just do this stupid thing, this selfish thing … jump off a cliff into water of indeterminate depth,'" he said, recalling something he'd once done for his show Anthony Bourdain: No Reservations.
The horrible news follows the death of Kate Spade yesterday, which has likewise devastated so many.
It is important to note that the death of Anthony Bourdain was not predictable, and if you or a loved one are struggling, contact BeyondBlue or Lifeline, and read the abundant success stories of people who have turned their life around after suffering from depression.
It is also important to note that details of the death are deeply complicated, and will never be fully known.