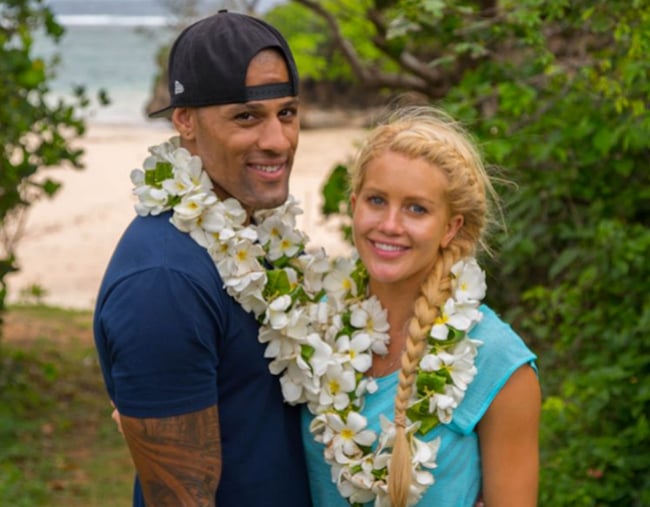 When Grant Kemp first shared his very vivid story of the moment he caught Ali Oetjen cheating on him, we listened closely.
The Bachelor in Paradise finale had ended with a weird documentary-style announcement that the couple had broken up since the show finished filming, and that Ali would be the next Bachelorette. Most of us automatically assumed the reason for the break up could be summarised in one word: Grant.
He seemed kinda fame hungry, tbh, and had previously proposed on the US version of Bachelor in Paradise, suggesting he didn't take the very sacred nature of relationships built in an entirely artificial reality TV environment very seriously.
But then he told New Idea he walked in on Ali hooking up with another man at his house, and told Kyle and Jackie O a far more X-rated version of the story, involving oral sex and a staircase.