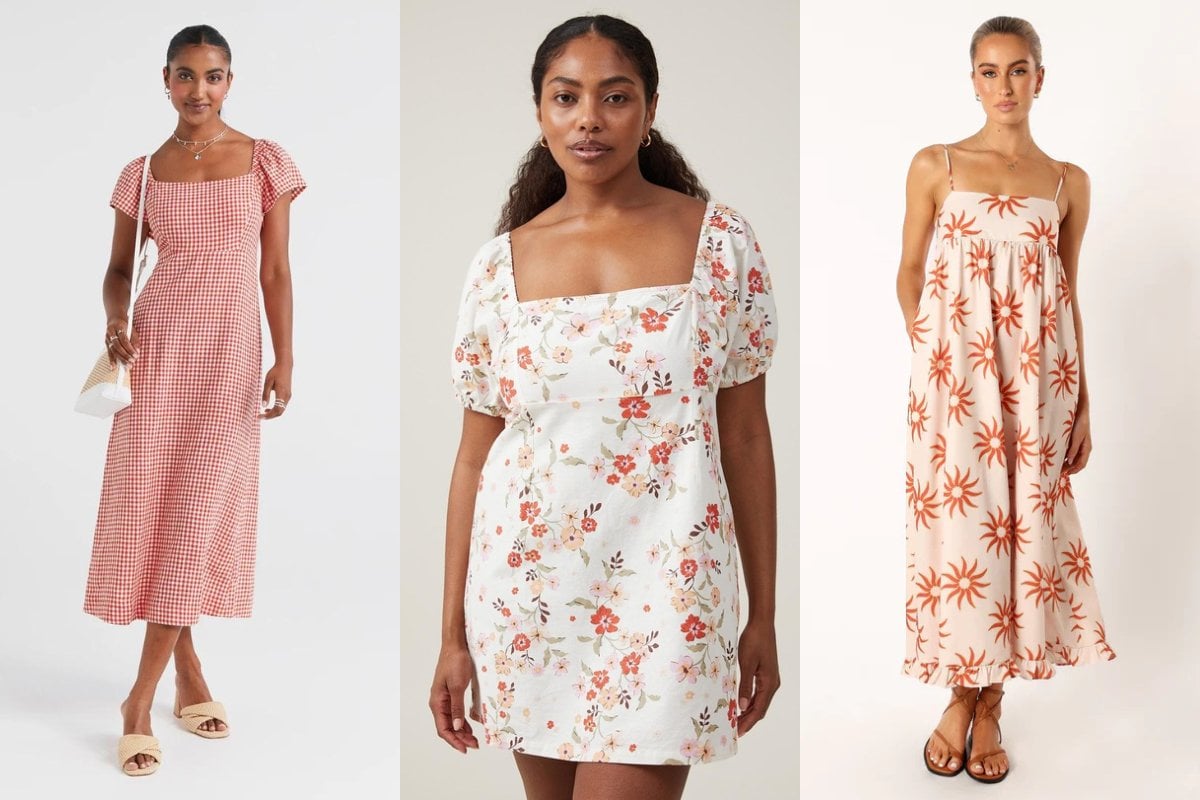 When it comes to summer dressing, few clothing items work as well as the humble sundress.
It's a wonder-garment, and its allure lies in its versatility, comfortability and effortlessness.
Watch: How much should a wedding dress cost? Post continues below.
As the weather gets warmer, it's a good idea to have a few sundresses on rotation. Pair them with some sandals, a canvas tote and some sunnies and you're ready to go; or, if you're hoping to get some use out of one at work, throw on a sophisticated pair of loafers and a blazer over the top to transform the casual dress into something more corporate.
The point I'm trying to make here is that you will never regret buying a nice sundress, especially not when it's under $100.
Finding good quality clothing at a reasonable price is one of my favourite hobbies. Showing you what I found makes it even more enjoyable.
So allow me to combine my two loves: Dresses and a good bargain. Check out my favourite sundresses under $100 below.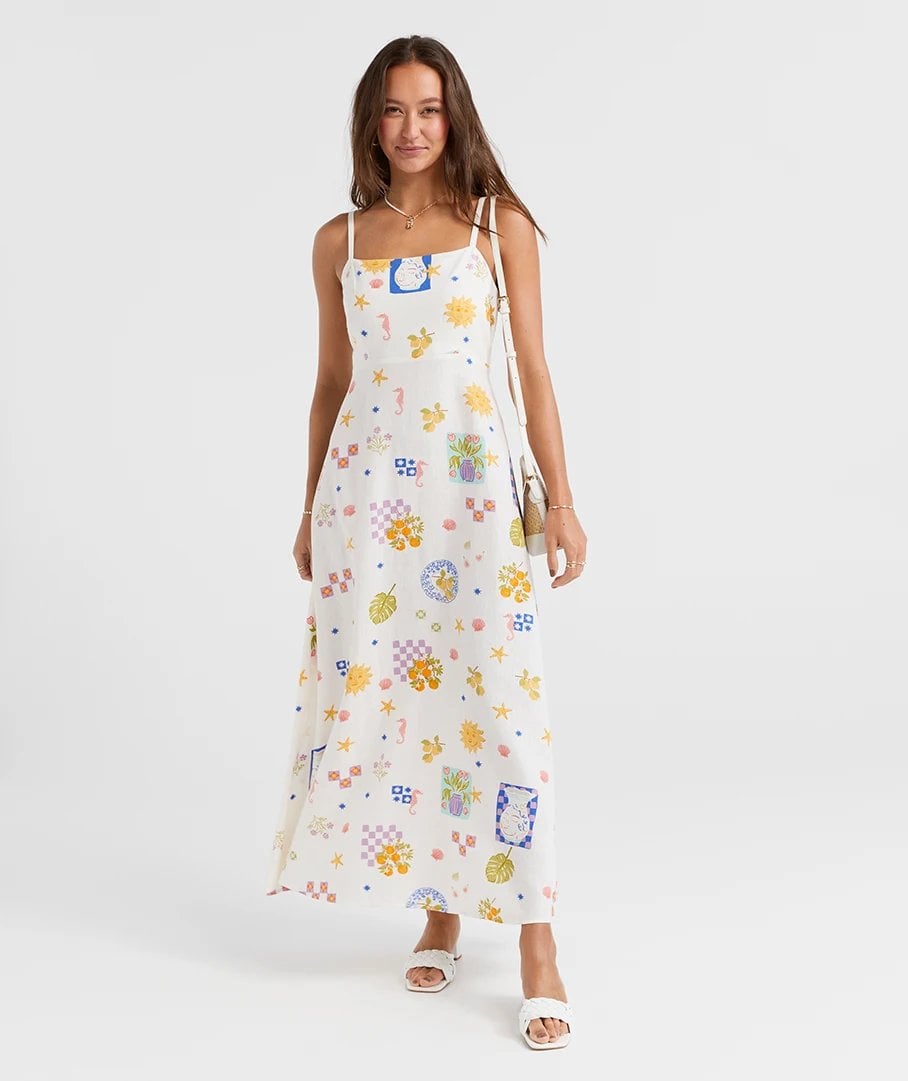 Image: Sportsgirl.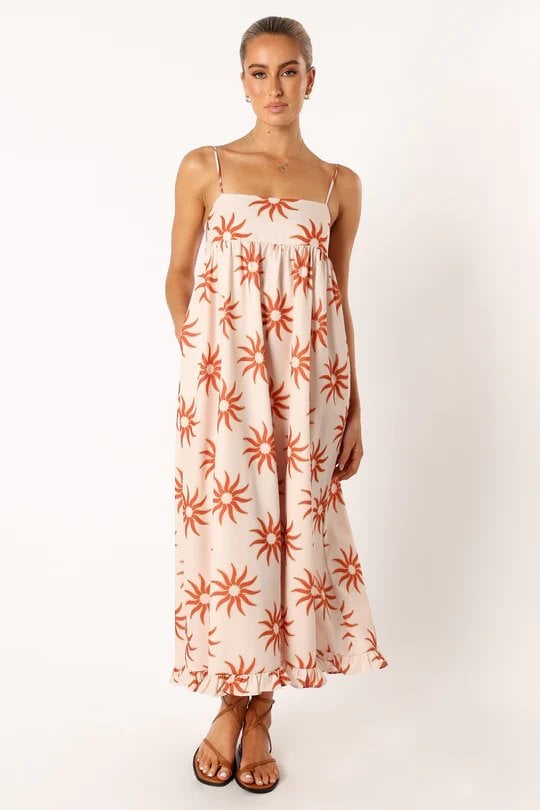 Image: Petal & Pup.