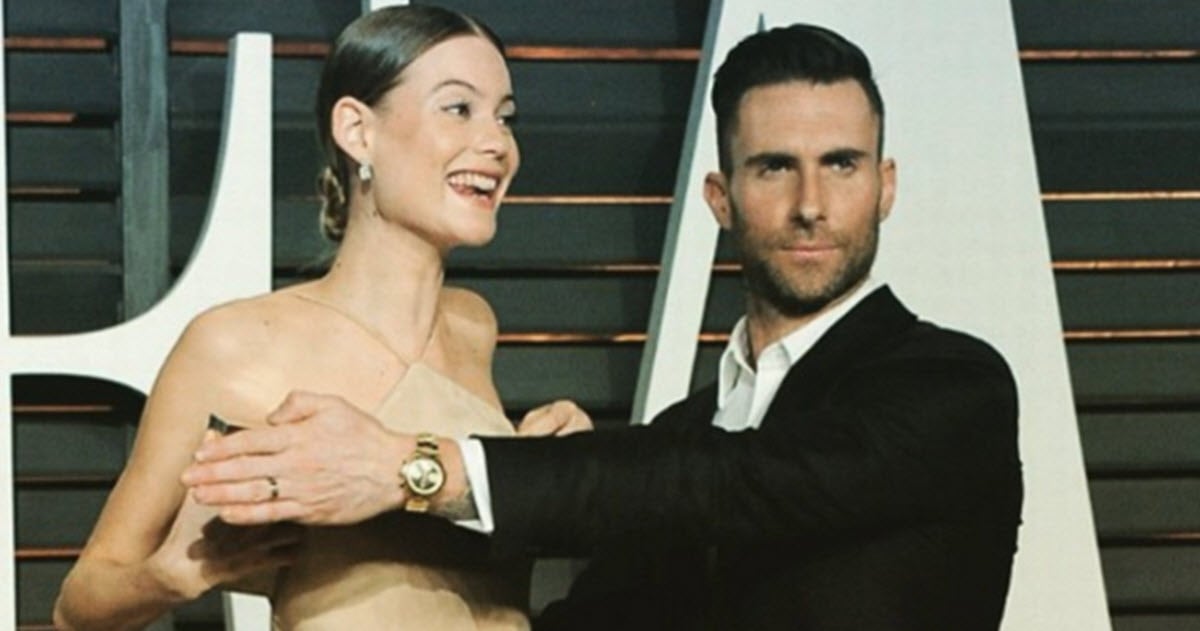 Tattooed soprano Adam Levine, 36, and his Victoria's Secret Angel wife Behati Prinsloo, 26, are reportedly having a baby.
People says the couple are expecting what could the be the world's most attractive human.
Levine, after working his way through the Victoria's Secret roster, started dating Prinsloo in 2012, and they were engaged a year later.
Since they married in 2014, they've discussed their desire to have kids. In fact, Levine has made it known he intends to be the patriarch of a rather large brood.
"I want to have 100 kids. I want to have more kids than is socially responsible," he said in an interview with Ryan Seacrest.
Prinsloo is much more reasonable, she only wants 10.
"I've always wanted a family since I was a little girl, a big family," she told The Lowdown. "I'm an only child so I wanted like 10 kids… for sure."
We have some baby name suggestions for the happy couple…
Levine is currently a judge on the US iteration of The Voice, while Prinsloo, from Namibia, is a longtime Victoria's Secret catwalk model.