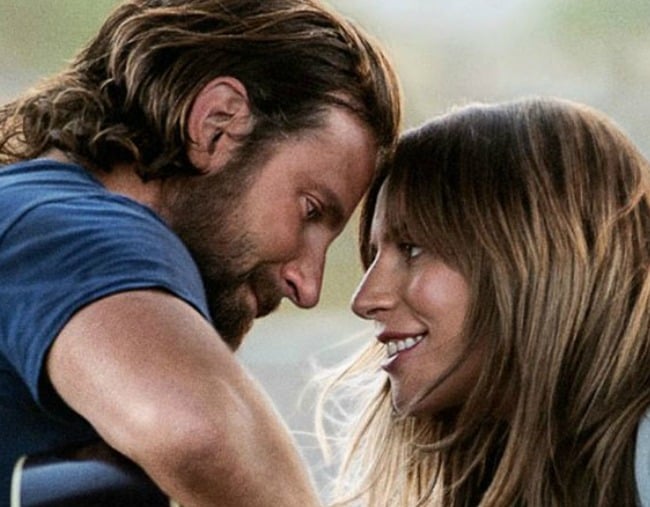 Content warning: This story deals with the subject of suicide, and may be triggering for some readers. 
*Warning this post contains some serious spoilers about A Star Is Born. 
A Star Is Born does not have a happy ending.
In fact, it has a bloody horrible ending that will haunt you for days after you've watched it.
Holly Wainwright, Rachel Corbett and Leigh Campbell debriefed on the movie after they watched it: 

The movie tells the story of Jackson Maine (Bradley Cooper) an ageing country music star who meets a waitress and singer songwriter called Ally (Lady Gaga) at a drag bar one night.
He sees something in Ally and takes her on the road with him and soon her star begins to rise as his starts to fall.
Despite this, the couple fall in love, get a dog, and seem to have the perfect life together.
However, throughout it all Jackson is privately battling alcohol and drug addiction as well as depression.
Things do not end well for Jackson and Ally is left grieving for a husband who was in a lot more pain than she ever realised.
Of course, the story is not a new one.
A Star Is Born was originally made in 1937 and it starred Janet Gaynor and Fredric March. It has since been remade on three separate occasions – in 1954 starring Judy Garland and James Mason, in 1976 starring Barbra Streisand and Kris Kristofferson, and now in 2018 starring Lady Gaga and Bradley Cooper.
However, many people are new to the story.
In the previous versions the fate of the male lead was less confronting. The 1937 and 1954 versions show Norman Maine fatefully walking into the surf and drowning. In the 1976 version, the character of John Norman Howard dies in a high speed car crash.
But in the 2018 version, Cooper's character very clearly ends his own life.
Some fans have suggested the film should have included a trigger warning for those struggling with mental health and addiction.