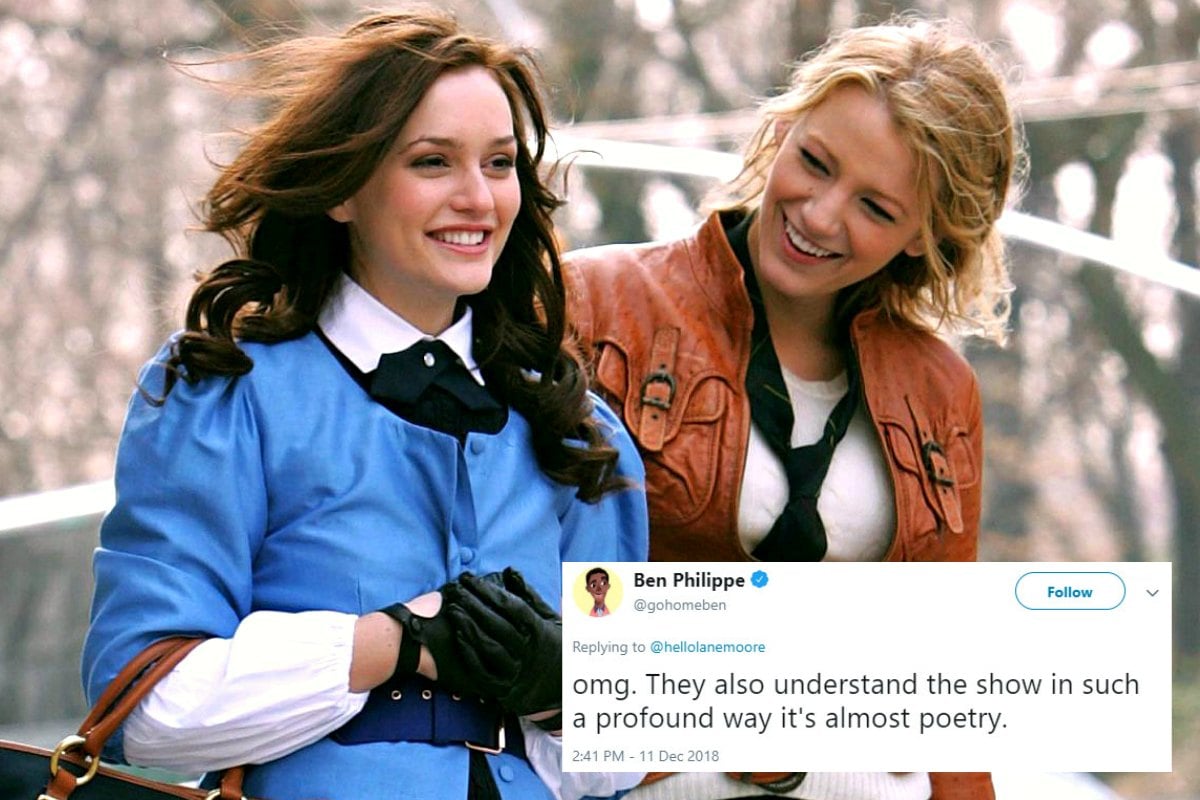 When it comes to describing the television show responsible for detailing the lives of Manhattan's elite – we're obviously talking about Gossip Girl – US Netflix has managed to do it in just 14 words.
Their series description reads:
"Rich, unreasonably attractive private school students do horrible, scandalous things to each other. Repeatedly."
A brutally honest and succinct summary of the 121-series episode, yes, and they aren't wrong in the slightest.
However, since comedian, Lane Moore, made the observation on Twitter, nearly 900 fans have shared their memories of the debaucherous teen series, famed as much for their problematic story lines as it was for their designer fashion and love of headbands.
Netflix: "let's get someone who fuckin hates Gossip Girl to write the description of Gossip Girl" pic.twitter.com/BewiyilXmK

— Lane Moore (@hellolanemoore) December 11, 2018
In comparison, the description on the Australian streaming platform, while similar, is a little more forgiving:
"A group of hyperprivileged Manhattan private-school kids seems to get away with everything. Except an anonymous blogger is watching their every move."
This is what other Twitter users had to say about their 'pointed' description:
gossip girl is my favorite tv show and i still wholeheartedly support this description https://t.co/fnUIN0W6bn

— ʰᵃˡᶠ⁻ᵈᵒᵒᵐᵉᵈ (@kaieous) December 11, 2018