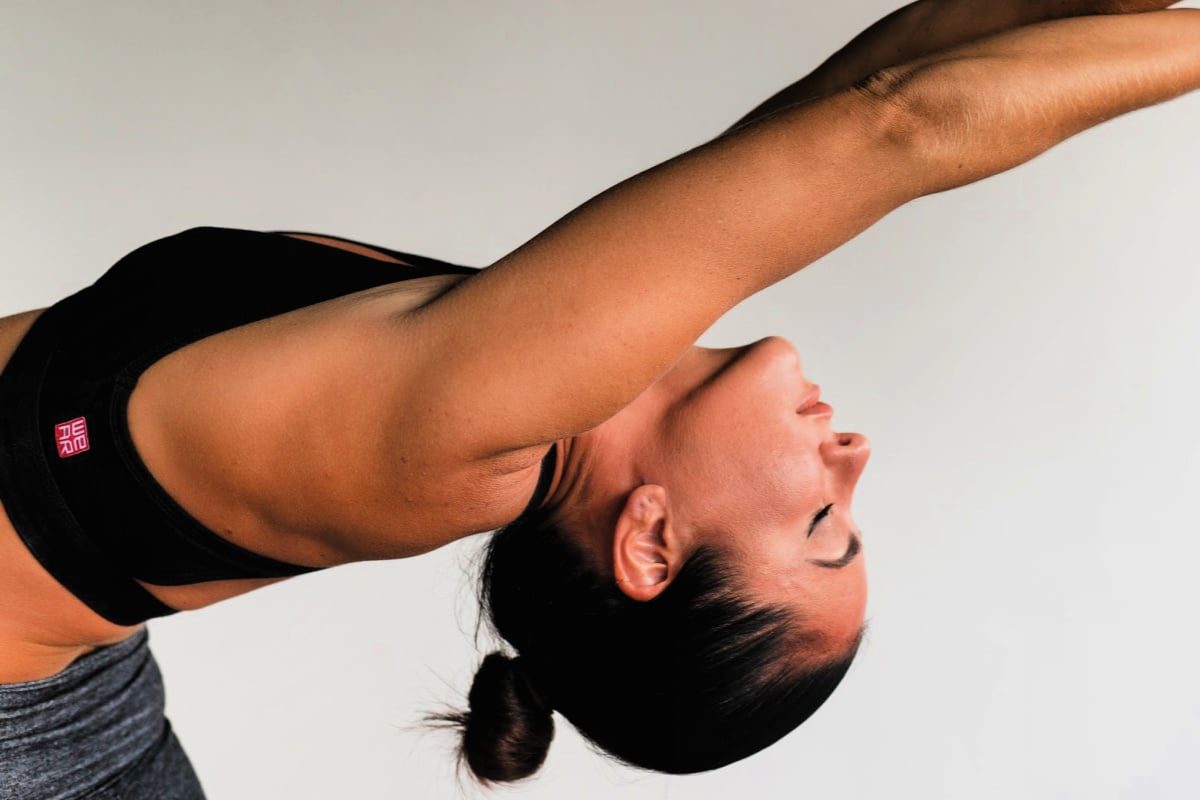 When we think about exercise, it's normally in the context of how our bodies look. We lift weights to tone our arms and squat to build a bum and run to shrink our size.
That's all fun and there's a place for it in our lives, but one of the lesser talked about benefits of moving your body through yoga is feeling more sexual.
We know Aussie women are having less sex than they were decades ago and low libido is mostly to blame. As the ABC put it, low libido is the most common sex problem in women (aside from, you know, having an orgasm). According to a 2017 study published in the Journal of Sexual Medicine, 70 per cent of women aged 40-65 years old are experiencing a lack of sexual desire.
When Mamamia did our own survey and asked over 1,000 women aged 18-75 about their sex lives, it became pretty clear we're not all having the wild sex we think everyone else is having. The most common answer to the question 'how often do you have sex?' was a pretty standard once a week (279 women), followed by twice a week (194), once a fortnight (168) and once a month (157).
So, what does this have to do with yoga? Monique Blackwell from Little Things Yoga is a yoga instructor who specialises in yoga poses for women's health. Her focus is on how yoga can affect a woman's mind-body awareness throughout different times in her life like during pregnancy, undergoing fertility treatment or experiencing menopause.
Those times are what we're calling the peaks and troughs of female sexuality.
 

View this post on Instagram