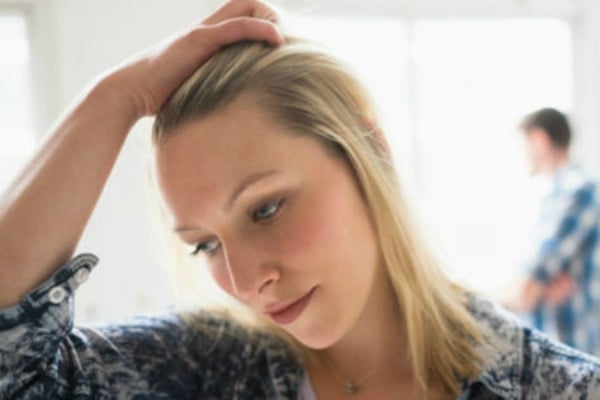 Choosing what to name your future child must be a tough job.
But choosing what not to name them might actually be… quite easy.
Even someone far from the stage of child birth would have a few big no-nos come to mind, automatically weeding out the bad from the good.
For example, you often hear stories of teachers blacklisting names of troublesome children they've had in their classrooms.
As for the rest of us – you probably wouldn't lean towards any name associated with someone you feel negatively towards; someone who bullied you in school, a nasty former boss, a well-known politician you dislike… an ex-boyfriend or girlfriend, perhaps?
Well, according to one woman expecting a baby this year, her husband thinks not.
In fact, he wants to name their child after his ex-girlfriend "so he has something to keep reminding him of her".
The woman, who has been married to her husband for two years, posted her predicament to Reddit.
"Divorce on table because husband and I can't agree on baby's name," she said.
"Ever since we found out its gonna be a girl my husband wants to name it like his ex's name.
"It's not any ex but the one he dated for long period of time and loved the most.
"In the beginning of our relationship we had many problems because of her but she moved away so the problems went away."
She continued: "When I asked him why does he want that name so badly he said just because he and his ex didn't work out doesn't mean he doesn't want something to keep reminding him of her."