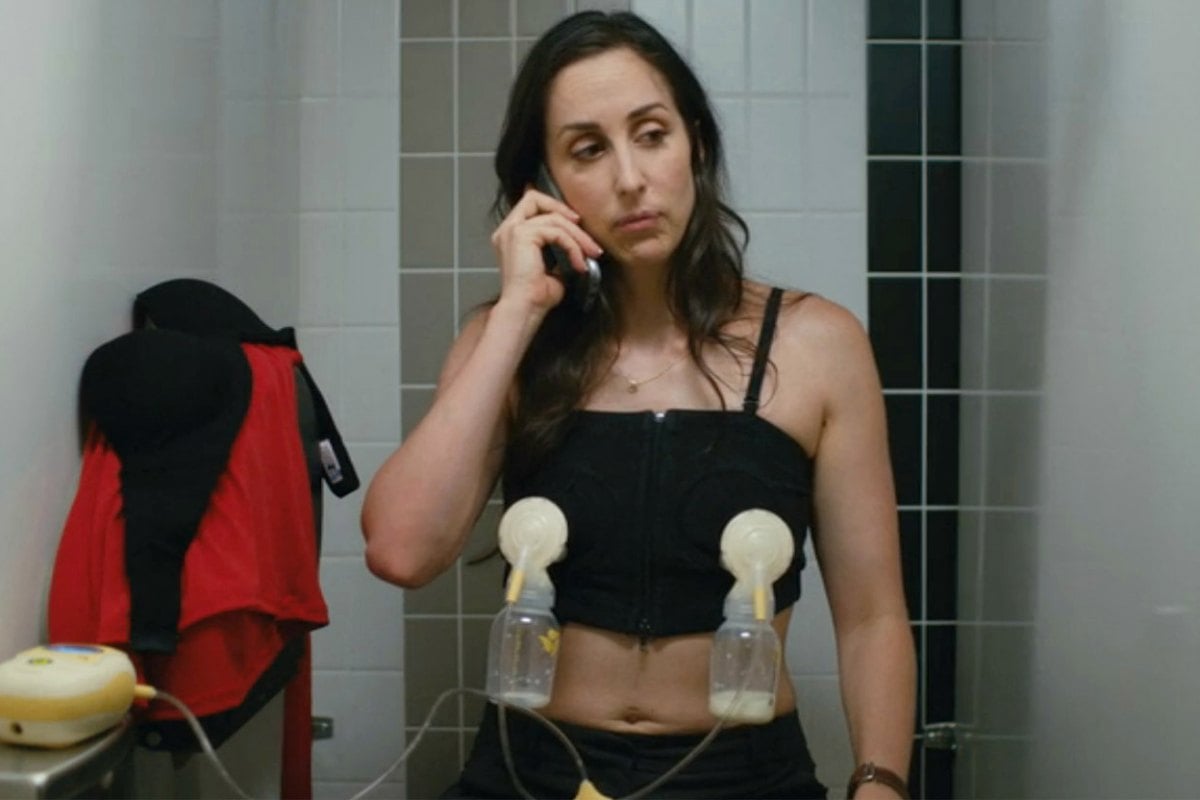 It doesn't matter if you've given birth or not, Netflix's sitcom Workin' Moms is the show you're probably not watching, but need to.
As you can glean from the title, the show is about four very different new mums – Kate, Jenny, Anne and Frankie – who return to work, and make the audacious juggle to try and balance 21st century parenting with their careers. They meet at mother's group, and muddle through the minefield of work, parenting, motherhood, relationships and sex post-partum, in a way that's emotionally relatable, with bits of comedic exaggeration that never stray too far from the truth.
Think of Workin' Moms as the Canadian version of the Aussie comedy, The Letdown, which deals with similar issues.
Watch the trailer for Working Moms Season 2. Post continues after video.
The series stars and is directed by American-Canadian actress, Catherine Reitman (who plays Kate), who insisted on an all female writers room, and it's these touches which give the show its relatability and warmth.
Both 13-episode seasons of the show are currently available for streaming on Netflix, and while we wouldn't dare spoil the show for you, the Season 2 cliffhanger has left fans in a state, with many airing their angst on social media. Luckily they won't have to wait too long to get the answers they need, with Season 3 set to hit Netflix on August 27, giving you ample time to catch up.
Here's what people are saying about the ultra bingeable show which, FYI, you can watch the entirety of in just 9.5 hours.
Binged season 2 of #workinmoms on netflix already. I laughed, I cried, and I'm feeling betrayed and shocked by that last episode. I need season 3 ????

— What a story, Mark (@WhatAStoryMark2) July 27, 2019