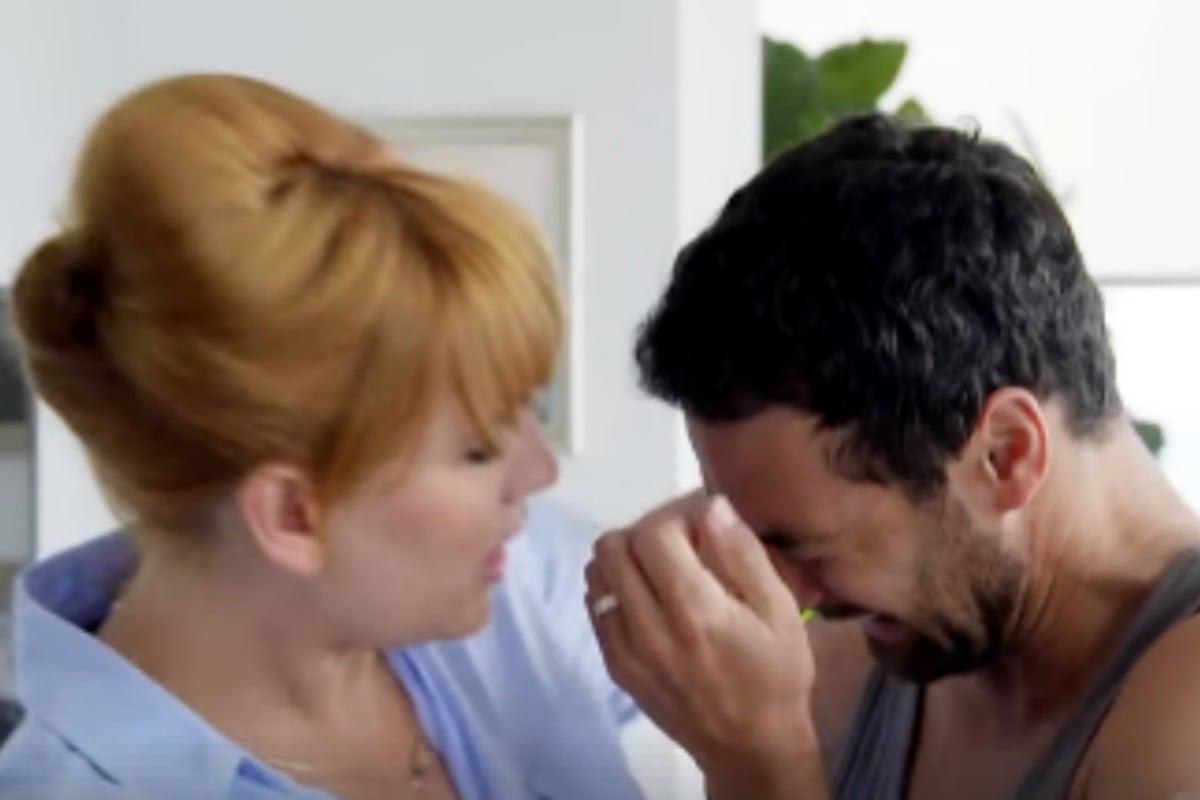 After a relatively uneventful dinner party on Wednesday night (Cyrell yelled at Jessika but… ¯\_(ツ)_/¯), Married at First Sight dropped a trailer for next week's episode that has Australian audiences shook.
In what we expected to be a fairly standard 30045th Commitment Ceremony episode, we're shown Jules and Cam standing silently in their apartment. All of a sudden, after looking down at his hands, Cam bursts into tears, and Jules embraces him, kissing him on cheek as he sobs.
Now.
Crying, in and of itself, is not surprising or dramatic.
People cry on reality TV all the time.
But Cam isn't 'people'.
Cam is perhaps the happiest man to ever get fake married on national television.