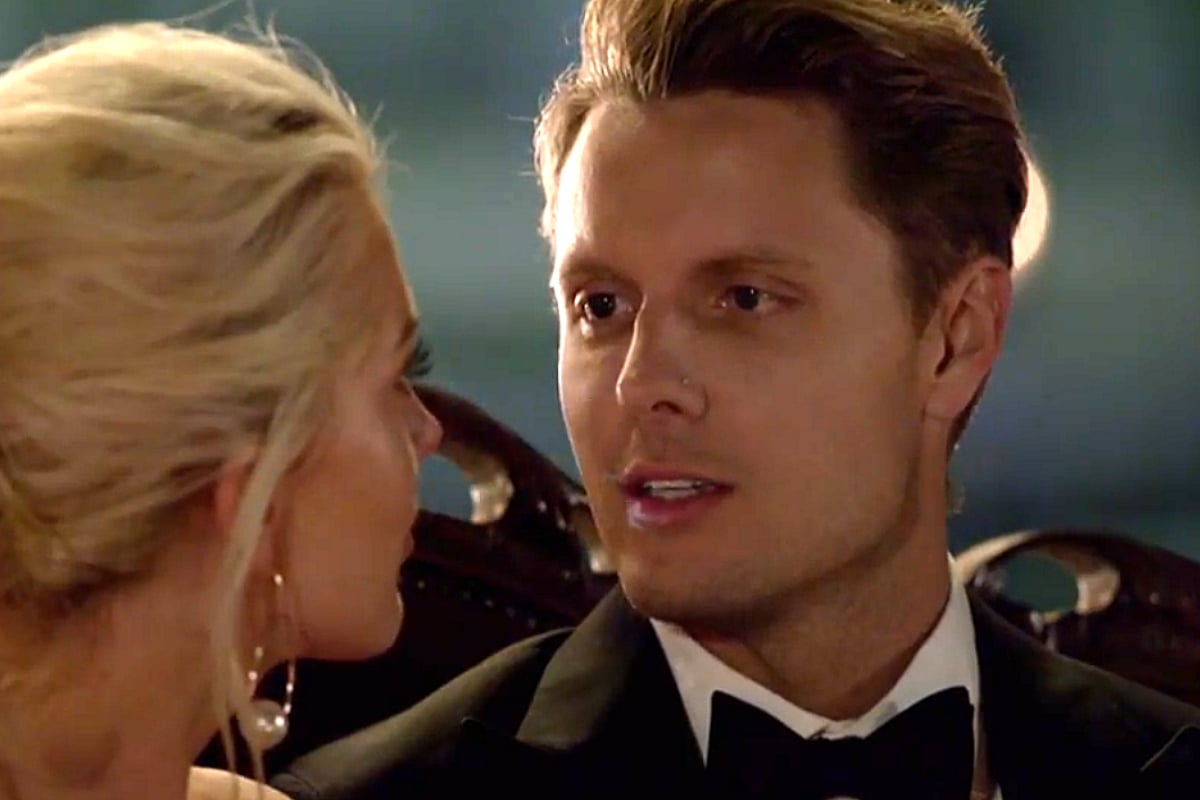 WARNING: This post contains The Bachelorette spoilers so if you haven't watched Wednesday night's episode yet, get on out of here quick sticks.
Ah. Finally. We're down the the final two on The Bachelorette Australia 2018.
Unless Ali Oetjen pulls a Honey Badger and goes home alone, the 32-year-old will be walking out of The Bachelorette finale (and Osher's life for good) with either Todd, the 26-year-old sales rep from WA, or Taite, a 28-year-old bank manager from Victoria.
On Wednesday night's episode of The Bachelorette, which saw front runner Bill sent home, we watched two men 'express their emotions' in very different ways.
While Taite struggled to tell Ali 'how he feels', Todd said everything she wanted to hear, including such lines as:
"I want to be with you forever."
"I've never been so sure about anything since the day I met you."
"I have no doubt in my mind that I'm falling in love with you… I love you."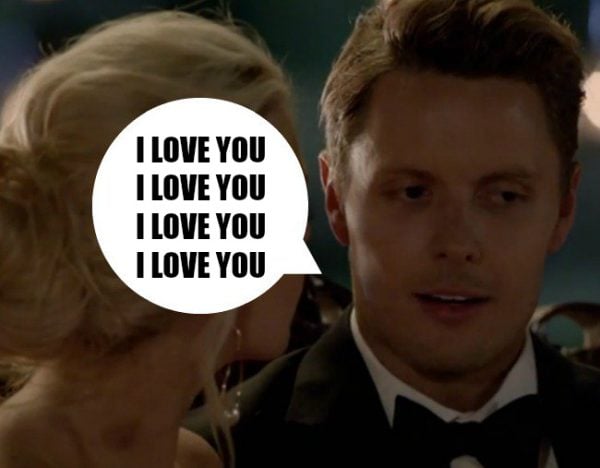 If we were in the real world, one might see such declarations of love as a sign things in the future were looking bright.
But in Bachie land, we know it's a kiss of death. An indisputable sign Todd will not win The Bachelorette. How do we know this?
Exhibit A: Remember Matty J?
Let's take a stroll back to 2016, when we first met Matty J on Georgia Love's season of The Bachelorette.
Sure, he's all loved up now after finding his current partner Laura Byrne on The Bachelor in 2017.
But who could forget the moment Georgia broke the marketing manager's heart on top of a really tall building in Singapore, so much so, he physically doubled over in agony.
For reference, it looked like this: