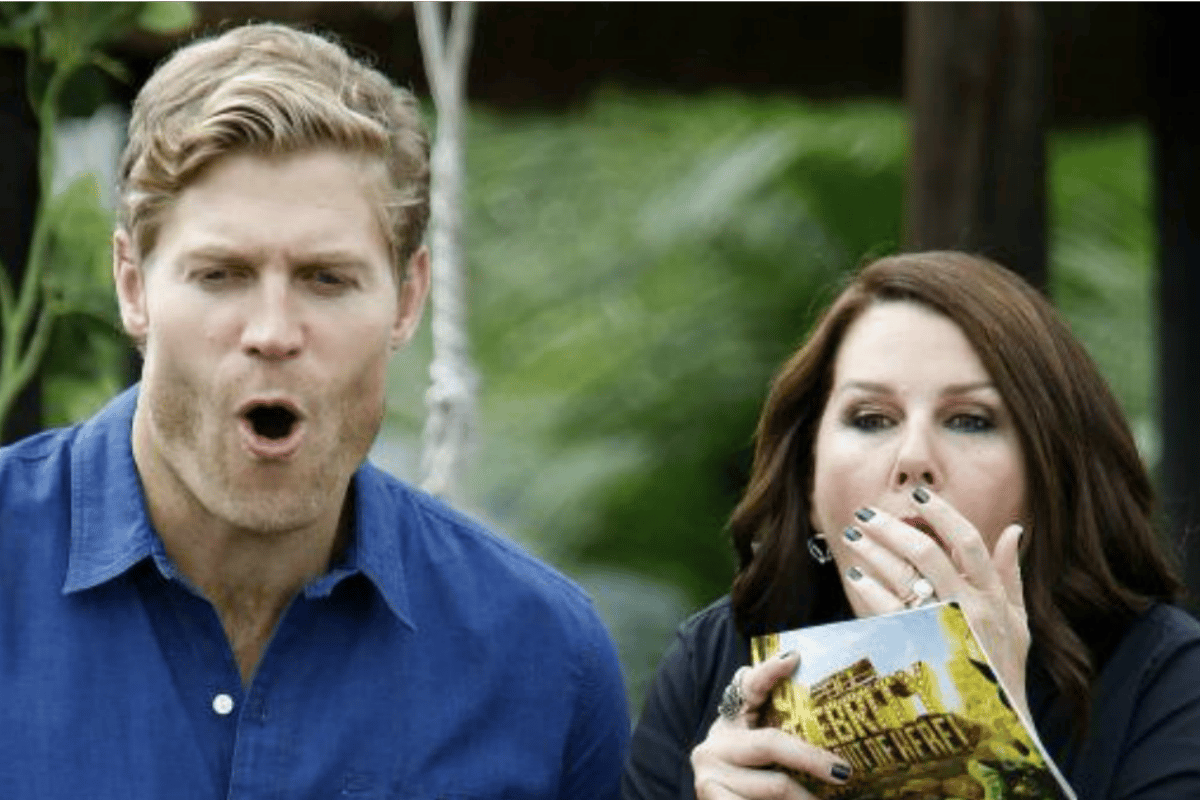 We were given the clues that the intruder could be louder than Jacqui, more controversial than Sam, and… hotter than Justin.
But the intruder entering the South African jungle to join the other I'm a Celeb contestants is former Hawthorn AFL player, Shane Crawford.
Since 2009, the 44-year-old has been a panellist on The AFL Footy Show, and has even broken a few world records. 

Among other things, the dad of four let 157 Golden Orb spiders cover his body inside a large tank for 30 seconds, and kissed 96 people on the face in one minute, so it's safe to say he's well-equipped for the jungle.
Here's how Twitter reacted to the news:
#ImACelebrityAU Finally a good looking person in Camp…#CelebShane

— ????Moosy???? (@CdvNat) January 20, 2019
So when you retire from afl you go to #ImACelebrityAU hmm

— Average Speller (@averagespeller) January 20, 2019