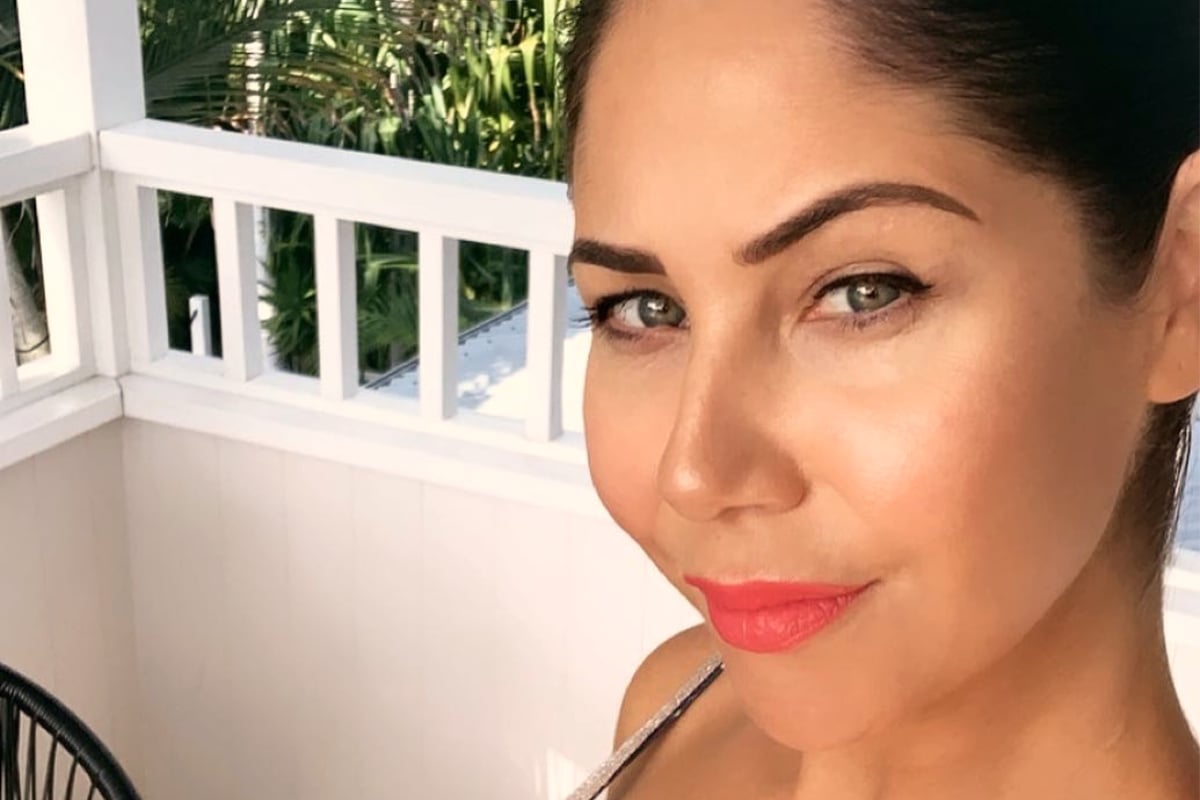 This wonderful nugget of beauty wisdom comes courtesy of Mamamia's beauty podcast, You Beauty. To ensure you never miss an episode, listen to You Beauty here for free. It's a blast.
If you've ever wondered how to get fatter, luscious looking lashes without looking like you're wearing eyeliner, do we have something for you.
It's called tightlining and this subtle eyeliner trick is the easiest way to discreetly fake thicker looking eyelashes.
Got no clue what we're on about? No worries, because Mamamia's executive editor and beauty journalist of 15 years Leigh Campbell spent a decent chunk of time explaining exactly what tightlining is and how to do it on an episode of You Beauty (get it in your ears below, post continues after audio).
What is tightlining?
You might've heard whispers around the place about people putting eyeliner on the inside of their eyes. This, as Leigh explained, is a makeup technique called tightlining.
"Tightlining is when you apply eyeliner to your top and bottom, but mostly top inner lash line, or your water line or the rim of your eye," she said.
"What you're doing is, you're creating a visual base for your lashes so they look really thick and luscious."
Applying eyeliner along the top of your eyeliner also enhances your lashes, but tightlining or rimming the inner outline of your eye gives the illusion of thicker lashes without an obvious line.
You can also use tightlining to change the shape of your eye – Leigh uses tightlining on the top of her eyes only to make her round eyes look more almond-shaped.